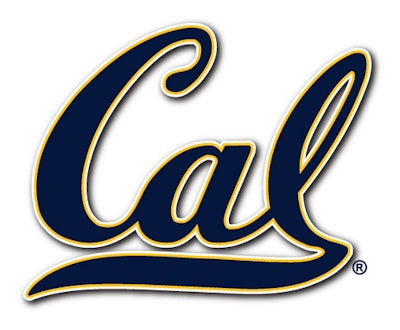 University of California women's swimming team head coach Teri McKeever, a former Olympic coach and the most successful female coach in the sport's history, has been placed on administrative leave pending completion of an investigation into allegations by dozens of current or former Cal athletes that they were bullied or verbally abused, the Southern California News Group has learned.
As reported in the Pasadena Star-News, the move comes a day after an SCNG investigation revealed that at least six Cal women's swimmers since 2018 have made plans to kill themselves or obsessed about suicide for weeks or months because of what they describe as McKeever's bullying.
Related: Cal Swimmers Say Coach Verbally Abused Them for Years
McKeever is also being investigated by the U.S. Center for SafeSport for misconduct, according to SafeSport emails and three swimmers contacted by the center.
"Today, Coach McKeever was placed on paid administrative leave," Cal athletic director Jim Knowlton said in a statement to SCNG. "This afternoon, in a meeting I held with team members I shared this news and expressed our commitment to support them in any way we can going forward. As reported, these allegations run counter to our core values and the expectations we have for every member of our department. As the person entrusted with the well-being of more than 1,000 student-athletes, coaches and staff, I have no greater responsibility than ensuring we do the right things in the right way. We will follow all university policies and protocols for investigating and addressing these allegations. We are replying to everyone, including parents and former student-athletes, who has reached out to us as quickly as we can, while we are also providing resources for members of the program who are in need."
Earlier Wednesday, Cal women's swim team members walked out of a morning practice without training after briefly meeting with McKeever, the SCNG has learned.
According to the Orange County Register, citing SCNG reporting, the walk-out and meeting come amid increasing calls from current and former Cal swimmers and their families and supporters for McKeever's firing, along with the firings of Knowlton and Jennifer Simon-O'Neill, the athletic department's senior women's administrator and a close friend of McKeever's, for their handling of a series of prior complaints against the coach.
A separate Register article reveals that a letter, obtained by SCNG, shows that Cal chancellor Robert Joseph Birgeneau was made aware in 2010 of verbal abuse and harassment allegations against McKeever dating back to 2001. Another former Cal swimmer has confirmed to SCNG that McKeever allegedly bullied and verbally abused swimmers as early as 2000.
Morever, USA Swimming appointed McKeever to the 2019 World Championships coaching staff four years after the sport's national governing body was informed of allegations that McKeever bullied and verbally abused swimmers at Cal, the SCNG has learned, according to the Register.
On Tuesday, the day the SCNG investigation came to light, Cal athletics released the following statement, shared by SwimSwam:
We are deeply concerned by what our student-athletes have reported to the Orange County Register. There is nothing more important to the university than the safety and well-being of our students, and it is that commitment which will guide and inform how we respond to all that has been reported.
The allegations described are serious and deeply disturbing in that they describe behavior antithetical to our values and policies. We are now, as always, encouraging current and former students to report behaviors and incidents that run counter to our policies and our values. We are now, as always, encouraging current and former students who may have been impacted to seek out support and assistance. We stand ready to help students in need connect with the appropriate campus resources and offices that offer support, guidance and assistance.
Unfortunately, due to stringent laws and policies protecting personnel issues and privacy, we are unable to address these allegations. We wish that were not the case given how serious these allegations are. Due to campus polices and confidentiality requirements, the campus cannot comment on matters of this nature (including whether a case does or does not exist) unless that case has resulted in a finding of violation of campus sexual violence/sexual harassment policy or nondiscrimination policy, and that case has resulted in disciplinary action.
Every member of our staff shares a strong commitment to the success of our student athletes – academically, athletically and developmentally. We have in place best-practice policies and procedures that enable Cal Athletics and the university to respond quickly and comprehensively when there are allegations of misconduct by coaches that are inconsistent with our values or applicable rules and policies.
According to the report appearing in the Star-News, Knowlton told Cal swimmers Wednesday afternoon he was uncertain how long the investigation would take. The investigation will be conducted by a firm or group outside of the school, a university official said.
In the SCNG investigation, interviews, as well as emails, letters, university documents, recordings of conversations between McKeever and swimmers, and journal entries, reveal an environment in which swimmers — from Olympians, World Championships participants and All-Americans to non-scholarship athletes — are consumed with avoiding McKeever's alleged wrath. This preoccupation has led to panic attacks, anxiety, sleepless nights, depression, self-doubt, suicidal thoughts and planning, and in some cases self harm.
"I'm glad she is finally being held accountable for the actions she's gotten away with for so long," former Cal distance stand out Chenoa Devine said of McKeever.
McKeever recently used a racial epithet and profanities in disparaging rap music, according to five swimmers familiar with the conversation and an email to Cal detailing the incident.
The university's Office for the Prevention of Harassment and Discrimination has opened a formal investigation into the incident that will initially focus on potential racial discrimination but could be expanded to also consider possible discrimination based on sexual orientation and national origin, according to confidential university documents obtained by SCNG.
"I don't think it's enough," former Cal swimmer Danielle Carter, one of the swimmers pushed to the brink of suicide, said of the university's decision to place McKeever on administrative leave. "It's not enough to call it even after all the pain and suffering myself, my family and other athletes and their families have experienced and are now traumatized over this. And nothing will ever be enough."