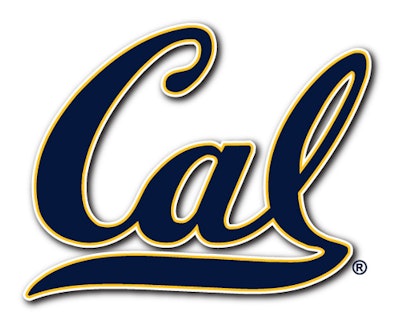 At least six University of California women's swimmers since 2018 made plans to kill themselves or obsessed about suicide for weeks or months because of what they describe as coach Teri McKeever's bullying, according to a Southern California News Group investigation.
As reported by Scott Reid of the Orange County Register, the women characterize their attempts or suicide plans, verified by more than a dozen teammates, parents and friends, as desperate cries for help from within a toxic culture created by McKeever.
"I didn't want to exist in a world where I had to see Teri every day," said former Cal swimmer Chenoa Devine. "I didn't want to be alive. I didn't want to exist."
Devine's experience is one of several swimmers' accounts detailed by Reid in his nearly 9,000-word Register article.
For parts of four decades, McKeever, 60, has been one of swimming's leading coaches, the architect of one of college sports' premier programs, producing Olympians and NCAA champions in the pool and standouts in the classrooms of the nation's leading public university, Reid reported.
McKeever was the first and only woman head coach of the U.S. Olympic team, leading a squad that included six future, current or former Cal swimmers who earned a combined 13 medals at the London Games. She was an All-American at the University of Southern California and then a USC assistant coach before coaching 29 seasons in Berkeley, winning four NCAA team titles and producing 26 Olympians who have combined for 36 Olympic medals.
"It kills me inside that you guys don't appreciate being coached by the best coach in the world," McKeever told her team at the Pac 12 Championships this past February, according to three swimmers present during the talk.
But in interviews with SCNG, 19 current and former Cal swimmers, six parents, and a former member of the Golden Bears men's team portray McKeever as a bully who for decades has allegedly verbally and emotionally abused, swore at and threatened swimmers on an almost daily basis, pressured athletes to compete or train while injured or dealing with chronic illnesses or eating disorders, even accusing some women of lying about their conditions despite being provided medical records by them.
As reported by Reid, the interviews, as well as emails, letters, university documents, recordings of conversations between McKeever and swimmers, and journal entries, reveal an environment in which swimmers — from Olympians, World Championships participants and All-Americans to non-scholarship athletes — are consumed with avoiding McKeever's alleged wrath. This preoccupation has led to panic attacks, anxiety, sleepless nights, depression, self-doubt, suicidal thoughts and planning, and in some cases self harm.
"You live in constant dread because of Teri," said Chloe Clark, a former Cal swimmer.
McKeever's bullying and abuse continues, the swimmers and parents allege, despite repeated complaints about the coach's behavior to Cal's athletic department and university officials since at least 2014.
SCNG's investigation revealed:
McKeever recently used a racial epithet and profanities in disparaging rap music, according to five swimmers familiar with the conversation and an email to Cal detailing the incident.
McKeever routinely bullies swimmers by screaming and/or swearing at them, often in front of the rest of the team, all 19 swimmers confirmed.
McKeever each year targets one, two or three swimmers for almost daily bullying and verbal and mental abuse, according to all 19 swimmers.
Cal swimmers are routinely pressured by McKeever to train and compete despite physical reasons for sitting out, including suffering from chronic illnesses such as epilepsy or Crohn's disease, injuries such as broken bones or concussions, or while recovering from eating disorders.
Two swimmers and their parents allege McKeever shared confidential medical information about them with the Cal team, a violation, they maintain, of federal privacy laws.
Of the 61 swimmers who joined the Cal team as freshmen between the 2013-2014 and 2020-21 seasons, 26 (42.6 percent) left the program before completing their NCAA eligibility. Four swimmers on the 2021-22 roster have either transferred or placed themselves in the NCAA's transfer portal since the season's end.
SCNG contacted the Cal athletic department May 18 to request an interview with or comment from McKeever. A Cal spokesman was informed of the allegations contained in this report. Cal was provided a noon Friday, May 21, deadline by SCNG. That deadline was later extended at Cal's request to the end of business Friday. That deadline passed without any response from McKeever. On Monday morning, May 23, McKeever, through a Cal spokesman, declined to comment on this report.