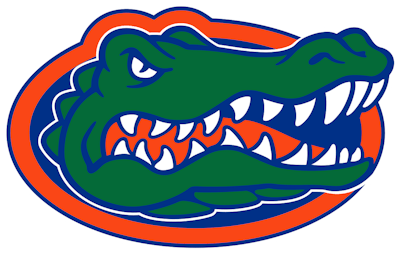 University of Florida backup quarterback Jalen Kitna suited up for the entire regular season while secretly being investigated for possession and distribution of child pornography, according to a timeline laid out by investigative news service Fresh Take Florida.
Kitna was arrested Wednesday, days removed from appearing briefly in the Gators' final game of the 2022 regular season. He was released from jail on an $80,000 bond late Thursday, after his first court appearance in a case involving five felony counts of possessing and distributing child pornography online.
According to FTF's Julia Coin, the UF football program said in a new statement that it was entirely in the dark about the accusations against Kitna until his arrest. Steve McClain, the school's senior associate athletic director, said late Thursday no one on the team learned any information about the investigation or Kitna's arrest before Wednesday.
The Gainesville Police Department confirmed Friday that it first notified the university about Kitna after he was arrested early Wednesday, Coin reported.
The team suspended Kitna indefinitely, and by Friday it had erased all references to Kitna, including his game statistics and photographs, from the team's official website. His page on the team's website displayed the message: "The page you are looking for no longer exists."
Related: U. of Florida Suspends Backup QB Kitna After Child Pornography Charges
According to Coin, the criminal investigation began in June and unfolded slowly over five months.
"It wasn't clear when Kitna realized he might be under criminal investigation, but there were clues as early as late June. Police said he had shared two pornographic images on June 21 he said he believed were legal over Discord, a social media platform," Coin reported. "The reaction from the unidentified recipient of those images — captured in court records disclosed this week — made clear the girls were under 18: 'Bruh, nooo.'
"Within days, Kitna said, his Discord account had been shut down for violating the company's terms of service. Kitna told police this week he assumed someone had reported him for distributing child pornography. Discord notified the National Center for Missing Exploited Children about Kitna's online activities on June 23, and the center notified Gainesville police on July 8.
"McClain's statement about the program not knowing anything about the investigation means Kitna never notified coaches that his account had been shut down or that he suspected someone had reported him for sharing child pornography."
Coin also reported that court records indicate that police had secretly watched the off-campus apartment that Kitna shared with teammates "on multiple occasions" to make sure Kitna was living there, after investigators had traced the online activity to that location.
As to why the investigation lasted as long as the entire football regular season, Coin reported that court records showed police detective Donna Montague followed digital breadcrumbs across the internet for months before officers arrested Kitna. She obtained records under subpoenas tracing the internet account used to share the images over Discord, confirmed that Kitna's phone number — registered in the name of his father, former NFL quarterback Jon Kitna — was the same one linked to his Discord account and found Google payment records linked to Kitna.