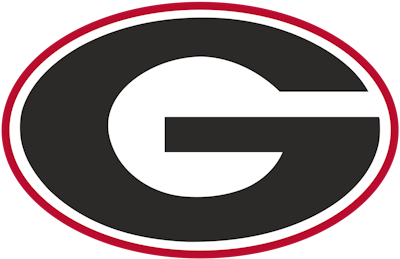 The fatal car crash that cost the University of Georgia two members of its football program earlier this year took another tragic turn this week, when an arrest warrant was issued for Bulldog defensive lineman Jalen Carter, who allegedly was racing the ill-fated vehicle.
Offensive lineman Devin Willock and recruiting analyst Chandler LeCroy were killed in the Jan. 15 crash that injured two other passengers hours after Georgia had celebrated its second-consecutive national championship with a parade and ceremony. Though initially thought to be a single-car crash, Athens-Clarke County police now believe Carter and LeCroy were racing before the early morning incident, according to a report by Joseph Savador of Sports Illustrated.
Carter, who was in attendance at the NFL combine Tuesday, is charged with reckless driving and racing. The charges are misdemeanors, the police department told SI.
A police investigation has seen Carter's story change from being a mile away from the university-leased SUV LeCroy was driving to acknowledging his own car was along side it. The investigation found that LeCroy and Carter "were operating their vehicles in a manner consistent with racing shortly after leaving the downtown Athens area at about 2:30 AM," according to the ACCPD. Police also said the two drivers engaged in reckless driving, including switching between lanes, driving in opposite lanes of travel and driving at high rates of speed "in an apparent attempt to outdistance each other," SI reported.
Police said LeCroy's blood alcohol concentration was 0.197 at the time of the incident, and investigators determined "that alcohol impairment, racing, reckless driving and speed were significant contributing factors to the crash."
Potential impact on Carter's draft prospects is unclear, according to SI.
"The charges announced today are deeply concerning, especially as we are still struggling to cope with the devastating loss of two beloved members of our community," Georgia head coach Kirby Smart said in a statement. "We will continue to cooperate fully with the authorities while supporting these families and assessing what we can learn from this horrible tragedy."
The Carter charges are just the latest development in a story that sparked intense scrutiny and speculation, ranging from what authority LeCroy had to be driving the vehicle at that hour to where the foursome had been prior to the crash. AB Today ran five separate items between Jan. 16 and Feb. 8, when UGA president Jere Morehead said at that time that he didn't think policy changes were in order in the wake of the accident.
Related: UGA President Doesn't See Need to Change Policy in Wake of Crash

ADVERTISEMENT