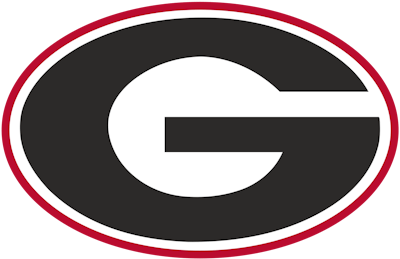 Speaking publicly for the first time since the fatal crash of a leased SUV driven by an athletic department employee, University of Georgia president Jere Morehead said he didn't see any immediate need for policy change.
"So far, I haven't seen anything that has caused me concern," Morehead said Tuesday, as reported by the Athens Banner-Herald. "Obviously, we wish the vehicle had been turned in that evening, but this review is ongoing and I'm confident that if any procedures need to be changed — I'm not sure they will need to be changed — I'm confident that our athletic director and head coach will do whatever they need to do."
The 2021 Ford Expedition rented by UGA was traveling from downtown Athens at about 2:45 a.m. Jan. 15 and heading to a Waffle House restaurant, according to the Banner-Herald, which obtained police audio communication in an open records request. The vehicle, driven by Chandler LeCroy, an athletic department recruiting assistant, was traveling at a high rate of speed when it left the road and crashed, killing LeCroy and football player Devin Willock and injuring another staffer and another player. The four had been part of the Bulldogs' national championship celebration hours earlier.
The Banner-Herald reported that toxicology and alcohol tests are still not back and the results may not be known until into March, according to Athens-Clarke County coroner Sonny Wilson on Tuesday.
"We are in the middle of an unspeakably sad time, but our commitment to each other is not wavering," athletic director Josh Brooks at the athletic board's winter meeting Tuesday afternoon. He reiterated the university is conducting an ongoing internal review, in coordination with legal counsel, to look into the circumstances surrounding the crash and is cooperating with law enforcement, the Banner-Herald reported.
Brooks repeated Tuesday the position communicated by UGA athletics in statements last month that LeCroy was driving a vehicle rented by UGA for recruiting purposes, but the use of the car after recruiting activities ended that evening were unauthorized. Brooks said Tuesday that to his knowledge the university was unaware the car wasn't turned in.
Related: Georgia: Staffer Not Authorized to Use Rental Car Involved in Fatal Crash
"All of our employees know that when their recruiting duties are done, cars should be turned in," Brooks said after the meeting. "In this situation, the car was not and the individual did not follow policy. It was used unauthorized after their work assignment was done."