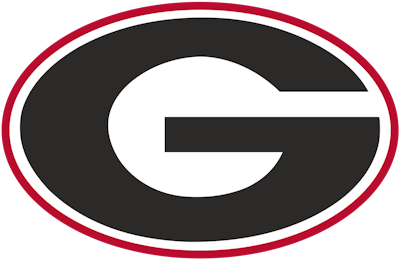 The rented SUV driven by a University of Georgia football staffer and involved in the Jan. 15 crash that killed her and a Bulldog football player was not authorized for personal use, according to a statement from the UGA Athletic Association.
Offensive lineman Devin Willock and Chandler LeCroy, the 24-year-old who worked in the recruiting department, were hours after a parade and celebration of Georgia's second consecutive national championship. Another player and another employee in the vehicle survived. Speed was reported to be a factor in the crash, which involved the SUV leaving the road and hitting trees, utility poles and an apartment building.
Video footage obtained by The Atlanta Journal-Constitution shows the players leaving an Athens strip club with individuals resembling LeCroy and 26-year-old Victoria Bowles, the other UGA athletics employee who suffered serious but non-fatal injuries in the crash. The crash occurred less than 15 minutes after the group was captured on the security video.
Related: Strip Club Visit Raises Questions About Fatal UGA Crash
Georgia athletic director Josh Brooks issued a statement Tuesday clarifying that "these individuals" — LeCroy and Bowles — were not on official athletic department duty at the time of the accident.
Related: Georgia AD: Victims Were Not on Athletic Department Duty at Time of Crash
According to UGA Athletic Association policy, vehicles leased by the athletic department are not meant for personal use.
"The car driven in the accident was one of several vehicles leased by our athletic department for use during recruiting activities only," the athletic association said in statement, as reported by Sports Illustrated and other outlets.
"Policies and expectations that were well understood by athletics staff dictated that such rental vehicles were to be turned in at the immediate conclusion of recruiting duties. Personal use was strictly prohibited. Therefore, the continued use of the leased car by our staff members after their recruiting duties ended earlier that evening was unauthorized."
As reported by TheRed&Black, the statement also notes that the athletic association is continuing to fully cooperate with investigators and that "thoughts and prayers remain with the families and friends of those we lost and those who were injured in this tragic accident."