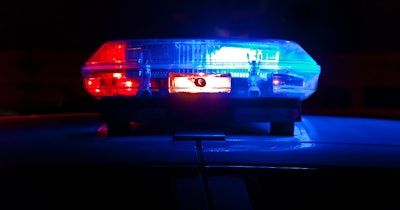 File Photo/Unsplash
Speed was a factor in the crash that killed University of Georgia football player Devin Willock and staff member Chandler LeCroy this weekend, according to authorities.
The crash report from the Athens-Clarke County Police Department released Tuesday said the SUV was exceeding the speed limit of 40 mph before it hit a curb and left the roadway, as reported by CNN. Willock, 20, and LeCroy, 24, died, and two others were injured and survived the crash.
RELATED: Georgia Football Player, Staff Member Killed in Car Crash Following Championship Celebration
The report says the Ford Expedition driven by LeCroy "failed to negotiate a left curve, resulting in the vehicle striking a curb with its front passenger tire and leaving the roadway," going on to strike a power pole and "another utility pole cutting them in half."
After hitting the two poles, the vehicle "struck a tree with its rear passenger quarter panel and caused it to begin rotating clockwise where it struck another tree with its driver's side," the report continued.
Willock, who was seated behind LeCroy on the driver's side, was ejected from the vehicle when it landed against the corner of an apartment building, according to the crash report.
The report lists the "First Harmful Event" in the accident as hitting the curb and the "Most Harmful Event" as hitting a tree.
According to the report alcohol and drug tests were not administered to the driver at the crash site. The operating condition of the driver was listed as "Unknown." CNN reported that it has contacted the Athens-Clarke County coroner to obtain the toxicology results from LeCroy's autopsy.
The crash occurred early Sunday, just hours after the team celebrated its latest national championship victory.
Willock, a redshirt sophomore from New Milford, New Jersey, joined the team as a freshman in 2020 and played on the offensive line in all 15 of the team's games this past season. LeCroy was a football recruiting analyst for the team, according to her LinkedIn.
University of Georgia Athletics has shared links on its social media for people wishing to support the families.
"We have been overwhelmed and touched by the outpouring of love and support for the Willock and LeCroy families," officials tweeted. "Many people have reached out asking how to help."
For information on how to donate to the Willock family, visit the GoFundMe here.
For details on how to donate to the LeCroy family, go to the GoFundMe here.
The investigation into the crash is ongoing, police said. Investigators have asked anyone with information to contact authorities.
PLAYER, STAFFER KILLED IN WRECK —https://t.co/TbFPSmcOGx

— Athletic Business (@AthleticBiz) January 16, 2023