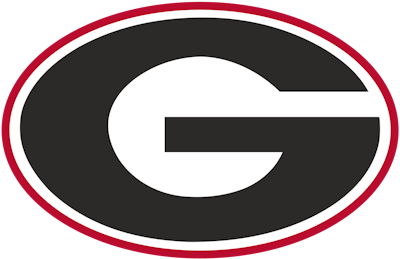 University of Georgia football player Devin Willock and team staff member Chandler LeCroy were killed in a car crash early Sunday just hours after the Bulldogs won the College Football Championship.
According to CNN, Willock, 20, and LeCroy, 24, were among four people in the vehicle at the time of the crash, which happened around 2:45 a.m. on Sunday not far from the UGA campus in Athens, according to the Athens-Clarke County Police Department.
LeCroy was driving when the 2021 Ford Expedition left the road and struck two power poles and several trees. Willock died at the scene, and LeCroy died after being taken to a hospital.
A 26-year-old female passenger suffered serious injuries in the crash, while a 21-year-old suffered minor injuries.
"The entire Georgia family is devastated by the tragic loss of football student-athlete Devin Willock and football staff member Chandler LeCroy," wrote the UGA Athletic Association in a post on the team's website. "Two other members of the football program were injured in the accident. They are both in stable condition, and we will continue to monitor their status with medical personnel.
"Devin and Chandler were two special people who meant so much to the University of Georgia, our football program and our athletic department. We ask that everyone keep their families in your prayers during this very difficult time.
"The UGA Athletic Association will work with our medical team as well as our mental health and performance personnel to make sure we are providing the best support possible for our staff and student-athletes who are processing this grief. We can provide no further comment at this time but ask that everyone continue to keep those involved in your prayers."
Willock, a redshirt sophomore from New Milford, New Jersey, played on the offensive line in all 15 of the team's games this year, according to Georgia's football roster.
"We are all heartbroken and devastated with the loss of Devin Willock and Chandler LeCroy," UGA Head Football Coach Kirby Smart said in a statement Sunday morning.
The fatal crash came after a day of celebration as UGA players, coaches and fans packed into Sanford Stadium in honor of their second straight national championship.