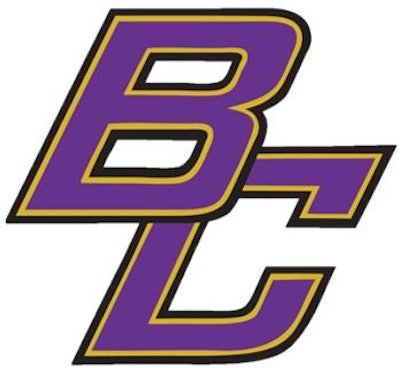 Chad Little, the former athletic director at Bloom-Carroll High School in Carroll, Ohio, was sentenced to four and a half years in prison Thursday after pleading guilty to four counts of sexual battery.
As reported by Columbus NBC affiliate WCMH, Little was indicted in September and changed his plea to guilty in February.
Related: Former Bloom-Carroll AD Little to Plead Guilty in Sexual Battery Case
Little resigned from the district in November 2022 while he was on unpaid leave. Little was arrested on two counts of sexual battery after he engaged in sexual conduct with Makenzee Mason, who was enrolled at Bloom-Carroll Local School District where he worked, according to Fairfield County Common Pleas Court documents.
The abuse started near the end of Mason's sophomore season, according to Fairfield County Prosecutor Kyle Witt. Witt said the incidents involved in the lawsuit took place between August 2018 and September 2020.
The case has prompted a half-dozen reports in AB Today dating back to Sept. 21, 2022.
At LIttle's sentencing hearing Thursday, three individuals — the victim's mother, the head athletic trainer at Bethany College, and the victim herself — read impact statements.
"Makenzee is a victim by definition only. Makenzee is a survivor and a voice for all those girls who have yet to find theirs," said Misty Richardson, Victim Assistance Coordinator with the Fairfield County Prosecutor's Office
"Something in me started to die that day. Every single day since, I've been dying, but today I get to take a piece of my life back," Mason said, as reported by WCMH. "I'm sharing my hardships so the others know I struggled too, and it's ok to have hard days. I am no superwoman for speaking here today, but I hope there is peace in my strength."
Said Mason's mother, Michelle Callahan, of Little, "He was supposed to be her mentor and look out for her as a coach and athletic director and school administrator should. Instead at a very young and vulnerable stage in her life he took advantage of her."
Little spoke briefly during the sentencing.
"I stand before you a humble and imperfect person," he told the judge, adding, "I would like to and need to apologize specifically to the victim and her family. I'm truly sorry for pain and angst that I have caused through my own choices," he said.
He also apologized to his family, friends and the community, WCMH reported.
A complaint in a separate civil lawsuit extensively details accusations against Little, saying that he engaged in "aggressive grooming" during the 2017-2018 school year. This included private calls and texts. Little previously faced punishment for going that far with other past students, according to his personnel record.
But Little went further with Mason in March 2018, when he initiated physical contact with the student on a bus returning from an away game.
Little's texts to Mason turned sexual after this incident, the lawsuit said. The athletic director also began sexually abusing Mason — who was a minor at the time — on school property, in Little's office after games and at Little's home, WCHM reported.
The assaults included choking, hitting and restraint. Further, the lawsuit listed Little as making pressuring comments to the student to keep them from telling anyone, including "I will go to jail," and "I will lose my kids," as the abuse went on.
"There is no going back to the old me, but I get to wear my new life with pride, strength and courage. I will never forgive Chad Little and his actions, but I do forgive myself," said Mason in her impact statement, as reported by WCMH. "From the start of this process I told everyone I will be a voice for the darkness, the injustices that I and many others faced. As this chapter closes, know I will continue to fight for not only myself but you all too."
Related: Ex-Student-Athlete Sues Bloom-Carroll Over Former AD's Alleged Abuse
Other defendants named for not taking appropriate action in response to what the lawsuit document claims was a history of misconduct by the athletic director included:
Bloom-Carroll Local School District
BCLSD Board of Education
Shawn Haughn, the superintendent
Nathan Conrad, the principal of Bloom-Carroll High School
Jan Wisecarver, the vice principal of BCHS
Cynthia Freeman, the district's Title IX Coordinator
The Ohio Department of Education
Little was also twice reprimanded, once in 2013 about inappropriate text messages to a student-athlete, and again in 2019 for not reporting text messages, which were deemed appropriate, with a student in a timely manner.
"Little's inappropriate relationships with students were common knowledge at BCHS, discussed throughout the school hallways, lunchrooms and even in the presence of teachers and staff, who often participated in the conversations," the complaint document read, as reported by WCMH.
As punishment, Haughn made Little study four articles on professional relationships and write an essay reflecting on them. He also told the athletic director he wasn't allowed to text, personally email or send a social media message to any student again, including as a response.