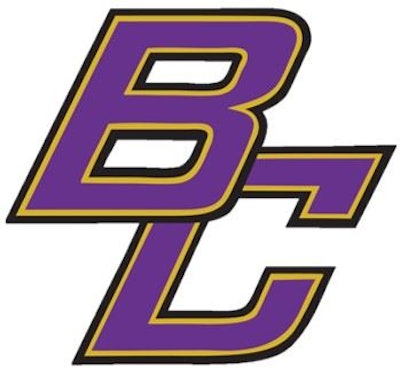 Chad Little — the former athletic director at Bloom-Carroll High School in Carroll, Ohio, charged with four counts of sexual battery against a former member of the girls' basketball team he coached — will plead guilty and potentially face more than four years in prison.
As reported by The Columbus Dispatch, the charges are related to incidents between March 18, 2018, and September 30, 2020, according to a complaint filed in September in Fairfield County Common Pleas Court.
Having reached a plea agreement with prosecutors over the unlawful sexual conduct, Little asked to cancel his February trial date and set the case for a change-of-plea hearing, according to a court motion. A plea and sentencing hearing is scheduled for March 9.
Fairfield County prosecutors and Little's defense attorney are jointly recommending the judge sentence Little, 45, to four years and six months in prison, according to the motion.
The former student-athlete accused Little of touching her on the way home from a district title basketball game in 2018, and the abuse continued well into 2020. On Sept. 13, 2022, the Ohio Department of Education contacted the Fairfield County Sheriff's Office to report a possible sexual battery case. An ODE official said the former student-athlete was ready to "state allegations against Chad she was afraid to bring up in 2018."
Little resigned from his position with Bloom-Carroll High School on Nov. 10, the Dispatch reported. He had been employed by the school for 17 years.
Since AB Today first began following the case on Sept. 21, it has learned that Little faced suspension two years prior to his arrest and that his victim filed a lawsuit against the school and the ODE for failing to protect her from Little's "sexual grooming."
Related: AD in Bloom-Carroll Battery Case Previously Faced Suspension
Related: Ex-Student-Athlete Sues Bloom-Carroll Over Former AD's Alleged Abuse