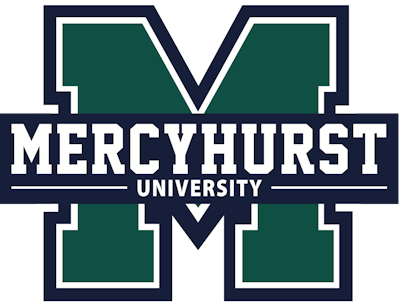 Police in Erie, Penn., filed charges of criminal mischief, criminal conspiracy to commit mischief and disorderly conduct against Carson Briere, the Mercyhurst University hockey player recently caught on video pushing an unoccupied wheelchair down a flight of stairs.
Briere, who completed his third hockey season at Mercyhurst, is the son of former NHL player and current Philadelphia Flyers interim general manager Danny Briere.
The incident took place March 11 in a local bar, where Briere can be seen on surveillance video pushing the chair vacated by its owner, Sydney Benes, who had been carried down the stairs earlier.
As reported by The Associated Press, Benes filed a complaint saying the chair's trip down the stairs damaged the left brake handle, broke the right arm rest's plastic molding, bent a rear handle and caused the wheels to drag when moving forward. Benes said the wheelchair was purchased a year ago at a cost of $2,000.
Patrick Carrozzi, listed as a senior member of the school's lacrosse team, faces the same three charges as Briere, according to documents filed with District Judge Sue Mack.
Last week, the 23-year-old Briere apologized in a statement released through the NHL's Flyers.
"I am deeply sorry for my behavior on Saturday," he said, as reported by the AP. "There is no excuse for my actions, and I will do whatever I can to make up for this serious lack of judgment."
Danny Briere, who was promoted to run the Flyers after Chuck Fletcher was fired two weeks ago, said he was shocked to see his son's actions and called them "inexcusable," while saying his son "accepts full responsibility for his behavior."
Mercyhurst previously released a statement saying the actions displayed in the video fall short of the school's "belief in the inherent dignity of each person," adding the school's "tradition also reminds us that students and all people who make poor choices deserve opportunities to learn, change behaviors and atone for harmful actions."
The university suspended Briere and two other athletes pending an investigation.
Related: Mercyhurst Suspends Three Student-Athletes Over Wheelchair Incident
Briere and Carrozzi are scheduled to appear in court May 22.
According to the AP, Carson Briere previously was dismissed from Arizona State's hockey club in 2019 for what the school called a violation of team rules.