Check out the newest products as seen in the September 2021 issue.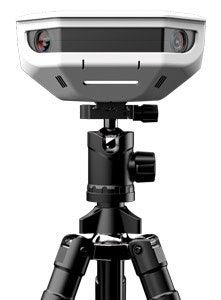 Hudl
The Hudl Focus Flex, which will be available in the United States in 2022, is a portable smart camera that automatically captures and uploads games and practices. The new camera will give teams in sports such as club soccer a powerful solution for capturing high-quality video without the need for setup in a fixed location — along with the benefits of analysis and video-sharing from the broader Hudl platform. Focus Flex seamlessly integrates with Hudl's popular, powerful and user-friendly video analysis platform. Coaches using the camera can route captured video through Hudl Assist for analytics reports, players can create highlight reels to share with recruiters, teams can review film to learn and improve, and families and fans can watch from anywhere.
www.hudl.com/focus
---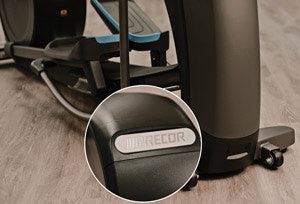 Precor
Precor has released two new frame color options for its cardio machines: storm gray and black pearl. Both colors feature covers in shades of pewter and tungsten gray. These new color combinations were developed with the operator in mind, hiding wear and providing a durable finish that will complement any venue's facility design for years to come.
www.precor.com/commercial/cardio
commsls@precor.com
(800) 786-8404
---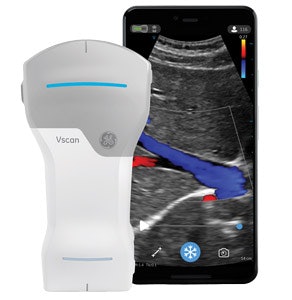 Henry Schein – Vscan
GE Healthcare's Vscan Air™ is a wireless, handheld ultrasound that enables whole-body scanning and delivers crystal-clear images. Optimized for the most common physician exams to support a range of adult and pediatric applications, this solution allows practitioners to see into the whole body with a flip of the two-sided probe. Vscan Air enables ultrasound imaging guidance, visualization and measurement of anatomical structures and fluid. It consists of a dual-headed probe, which integrates both curved and linear array transducers, and an app that can be installed on Android or iOS mobile devices. Engineered with SignalMax™ technology, Vscan Air delivers sharp images to support early disease detection and help monitor treatment.
www.henryschein.com/gevscanair
AthleticsandSchools@henryschein.com
(631) 793-5020
---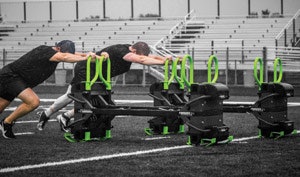 FlipSled
The FlipSled is the world's first team strength and conditioning sled, mobile weighted tire and flippable training sled — all in one unit. The FlipSled is a new, versatile training sled known for building team toughness, camaraderie and a healthful competitive environment for athletes. This training sled combines traditional moves such as the tire flip, sled and wheelbarrow into one unit to maximize functional strength development and on-field performance. The FlipSled is used for all sports, ages, experience levels and goals.
www.theflipsled.com
info@theflipsled.com
(888) 507-4668
---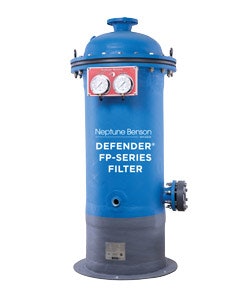 Neptune Benson
Regenerative media filtration can help any pool operator achieve superior water quality and an enhanced guest experience. Neptune Benson's new Defender® FP-Series RMF removes particulate down to 1 micron, producing crystal clear water while delivering significant operational savings compared to conventional sand filtration. These savings include up to 90 percent less water usage, 50 percent less energy consumption and 30 percent less chemical usage. The FP-Series was designed specifically for aquatics venues with flow rates up to 300 gallons per minute and utilizes a revolutionary PowerBump® media regeneration system with a simplified design that requires no moving parts, thereby increasing reliability and reducing maintenance.
www.evoqua.com/aquatics-ab
nbsales@evoqua.com
(800) 832-8002
---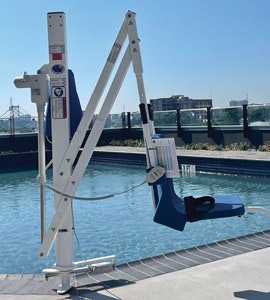 Pentair
The AquaTRAM® 90+ pool access lift rotates 90 degrees left or right for safe and easy pool access. The lift has an increased lifting capacity of 400 pounds with an improved reach to clear spa benches and most gutters. The lift anchors directly into the deck with a Quickset Dual Wedge™ Anchor socket — making it removable without tools and easy to retrofit in existing anchors. The product includes dual flip-up armrests, a comfortable seat with adjustable lap belt and footrest, and simple-to-operate controls. Fully ADA-compliant, the lift is solar-kit option-ready with a rechargeable battery-powered operating system.
www.pentair.com
(800) 831-7133
---
This article originally appeared in the September 2021 issue of Athletic Business with the title "New & Improved." Athletic Business is a free magazine for professionals in the athletic, fitness and recreation industry. Click here to subscribe.