States are taking a fresh look at a decades-old debate.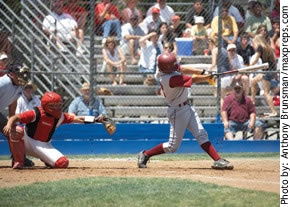 Metal bats have been outlawed, then reinstated; baseball coaches and players outraged, then relieved. The back and forth of the debate over the dangers of non-wood bats tends to follow a similar script in whatever state takes up the issue. But events in New York this spring significantly added to the long-running drama.
The great bat debate took an unexpected turn in April when the New York City Council outlawed aluminum and other metal-alloy bats, citing evidence that they produce harder-hit balls that increase the risk of injury to opposing players, particularly pitchers. Council member James Oddo, who wrote the ordinance, told reporters that he "sensed" wood bats would make for "a better game, a purer game and a safer game."
Log in to view the full article