Andrew Dillon campaigns to bring a Major League Soccer franchise to Philadelphia.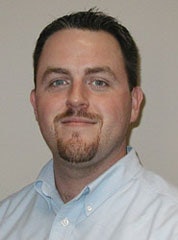 Philadelphia has some of the most devoted, even crazed, Major League Soccer fans in the country. They show their solidarity through scarves and shirts emblazoned with their team's logo, by joining in rousing team chants and songs and by traveling hundreds of miles to jeer opposing teams. The one catch: Philadelphia doesn't have an MLS team - never has. The Sons of Ben, so named to honor one of the nation's founding fathers and also for its edgy acronym, was formed in January by a small group of soccer-loving friends looking to bring an MLS franchise to their home city. The SoB now claims some 400 members, and its organizers are confident that potential investors are taking notice and may help fulfill the MLS requirement for franchises to have a soccer-specific stadium. "We want to show that a passionate fan base is already in place once an expansion team arrives," says SoB co-founder Andrew Dillon. Nicholas Brown asked Dillon to explain his group's "if you come, they will build it" strategy.
Q: What are some differences between sports fans in America and soccer fans in other parts of the world? A: In our opinion, most fans of mainstream American sports know when to cheer the home team, but not when to boo or heckle. We plan to change that. With inspiration from fans overseas, as well as well-established MLS supporters, we will cheer, chant and sing for the full 90 minutes of the game, both at home and away, urging the Philadelphia team on to victory.
Q: Without an actual team or team history, what inspired your merchandise, logos, colors and team chants and songs? A: Our logo was the brainchild of another founding member, SoB president Bryan James. Using the colors of the Philadelphia city flag and the intimidating image of a skull and crossbones, we have tried to create an identity that's unique to the Philadelphia region. Every element in the logo is there for a reason - there's the Liberty Bell crack; Ben Franklin's glasses and hairstyle; a kite, key and lightning bolts; and an oar and scythe, representing the city's nautical and agricultural heritages. Most of our songs are still works in progress, but we want them to be specific to the area and be tunes Philadelphians would recognize.
Q: Why Philly? A: Why not Philly? Philadelphia represents the largest market that doesn't currently support an MLS team. When the MLS began, our city was passed over due to inadequate facilities. MLS Commissioner Don Garber has said there will be three new expansion teams in place within the next four years. The San Jose Earthquakes have just been reinstated to the league, and we are very confident Philadelphia will be home to one of the remaining two.
Q: What would become of the SoB if Philadelphia gets an expansion team? A: When we get a team, we hope the investors will allow us to communicate what the fans, in general, want as far as team colors, name, uniform design, etc. We would also like a say in our specific location within the stadium during games. Mainly, we would create a passion-inspiring atmosphere at our home ground, and we would travel en masse to away games to support our team. Just looking at the fan support for the Philadelphia Atoms and the Philadelphia Fury, North American Soccer League teams of the 1970s, we know the SoB will be a success.