Reviews of SharedBook Inc. and The GM: The Inside Story of a Dream Job and the Nightmares That Go With It.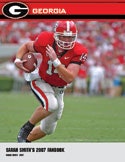 Bound For Glory
The Internet has replaced books as the primary source for sports statistics, rosters, game stories, player profiles, and team and action photos. But SharedBook Inc. (sharedbook.com) is doing its best to make that information available on paper, too, with a reverse publishing platform allowing players, coaches and fans to extract approved content from team web sites, manipulate it and have it printed in souvenir-book format. Base pricing begins at $39.95 for perfect-bound FanBooks with 20 full-color pages created from a specialized template. The printed-on-demand books can be as thick as 250 pages and also are available in a digital flipbook format for viral distribution. Fans can even add their own content with written memories and personal photos. SharedBook rolled out the FanBook technology at the University of Georgia, James Madison University and the University of Pennsylvania late last year.
sharedbook.com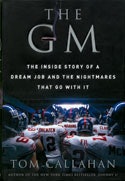 Giant Insider
Johnny Unitas biographer and former Time magazine writer Tom Callahan ventures where few other writers have in The GM: The Inside Story of a Dream Job and the Nightmares That Go With It ($25.95, Crown, hardcover). The author, granted unprecedented access in 2006 to Ernie Accorsi during his final season as general manager of the New York Giants, explores the business behind the game from his own perch in the front office, in the locker room and on the sidelines. The Giants, you may recall, began their 2006 NFL campaign with high hopes but failed to make it past the first round of the playoffs. Callahan captures the season with style, taking readers well beyond the daily sports pages. There's even an Accorsi-penned epilogue in which the GM unexpectedly concludes that "baseball is the best game."


Log in to view the full article