"Denard Robinson is soooo bad! And it makes me feel so good."
That was Michigan State University backup safety Kyle Artinian's take via Twitter during archrival Michigan's Sept. 2 season-opening loss to Alabama - a game in which Robinson, the Wolverines' star quarterback, struggled. Two MSU linebackers likewise sent tweets mocking Robinson that Saturday. By Sunday, it was national news.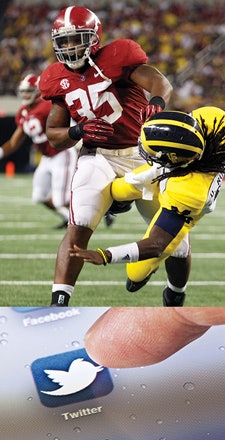 During his Tuesday press conference, MSU head coach Mark Dantonio told reporters, "Our guys need to keep their mouths shut," and asked, "Is there a shut-your-account-off that I can just throw a switch?"
Log in to view the full article