Wii console, which allows for physical interaction between player and game, is emerging as a practical (albeit unproven) method of assessing athletes' balance - an important yardstick for determining recovery from concussion.
According to reporter Steve Yanda, student-athletes use Wii Fit by standing barefoot on a small rectangular platform in front of a television screen and mimicking three different yoga poses performed by a digital Wii Fit instructor. Numerical scores indicate how well the student-athlete maintains his or her center of balance, and the scores are logged into a medical file. If he or she later suffers a concussion, doctors have a frame of reference to measure how far the individual's ability to function is from his or her baseline measurements.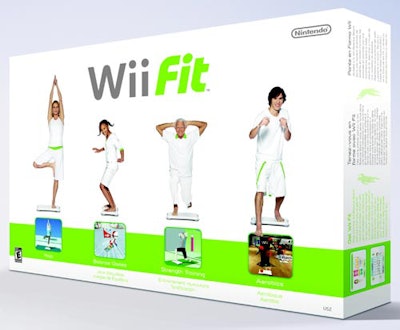 "The athletes love it because we've incorporated this fun game that they're playing at home into their rehab system," said Tamerah Hunt, director of research at the Ohio State Sports Concussion Program, which has partnered with Maryland to conduct research into the reliability of the Wii Fit as an effective tool in this area. "But they're also enjoying it at a time when they're injured or at a time when their spirits are down, and they have to come into the athletic training room every day and they have to get all this treatment . . . and it's kind of a reaction of, 'Oh, this is fun.' "
In April, Debra Runkle, chair of the NCAA Committee on Competitive Safeguards and Medical Aspects of Sports, issued a statement calling for baseline assessments of student-athletes who suffer a concussion. She said those assessments, at a minimum, should include a symptoms checklist and standardized cognitive and balance tests (which can include, specifically, Wii Fit).
Not so fast, warned Micky Collins, assistant director of the Sports Medicine Concussion Program at the University of Pittsburgh Medical Center. "Obviously, the spotlight on this injury is iridescent right now, and there's a lot of people that are concerned about it," Collins told The Post. "What I'm afraid of is that that's leading to sort of this potentially dangerous, really limited scope in terms of how you evaluate this and trying to come up with easy tools and sort of one-size-fits-all recommendations that can end up being very dangerous."