This article appeared in the July/August issue of Athletic Business. Athletic Business is a free magazine for professionals in the athletic, fitness and recreation industry. Click here to subscribe.
Check out the newest products as seen in the July/August 2016 issue.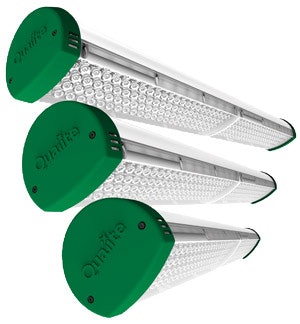 Qualite Sports Lighting
Qualite has been the sports lighting partner for high schools, colleges, parks and recreation departments, and minor and major league professional sports franchises for more than 30 years. Qualite's Q-LED GameChanger™ is the first high-performance sports lighting system designed for all sports venues, from Little League fields to professional sports stadiums, with a focus on great connectivity and functionality at affordable pricing.
www.qualite.com
(800) 933-9741
---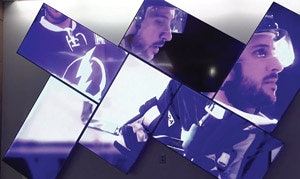 Userful Corporation
Userful's software turns a standard PC into a browser-managed video-wall controller that goes beyond simply playing a single piece of content across a grid of displays. The newly released Userful 8.6 supports 8k source content, 60 frames per second and more than 60 screens per PC. It makes it easy for just about anyone to deploy stunning and scalable video walls that offer multizone, multisource flexibility, as well as angled rotations for one-of-a-kind artistic/mosaic-style deployments.
www.userful.com/videowall
(866) 873-7385
---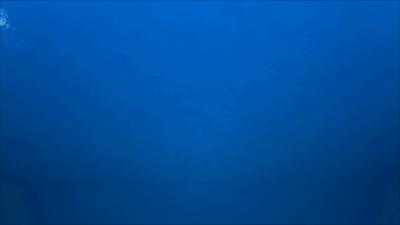 Colorado Time Systems
Colorado Time Systems, a PlayCore company, has introduced aquatic animations to its LED video display product line. The full-color aquatic-themed animations have been designed to enhance the audience and athlete experience for all aquatic sports. Words of encouragement such as "WOW," "Great Dive," "Great Finish," "New Record" and more can easily be displayed on any Colorado Time Systems' LED video display with just the push of a button. Two animation packages are available and can be downloaded from the company's website.
www.coloradotime.com
(800) 279-0111
---
ChlorKing
ChlorKing improves pool sanitization and eliminates the need for handling toxic, hazardous chlorine with the improved NEX-GENpH series of onsite batch chlorine generators and new ChlorSM commercial saline chlorinators. Both systems cut operating and maintenance costs and offer an ROI in as little time as two years on a 10-year service life. NEX-GEN drops bleach production to $0.43 per gallon, less than a third of the cost of chlorine, and ChlorSM reduces installation time and power consumption by cutting size by 50 percent and weight by 33 percent.
www.chlorking.com
(770) 452-0952
---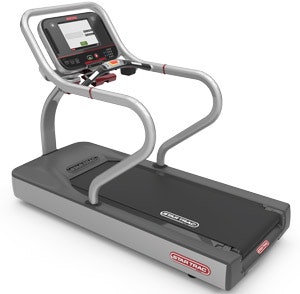 Core Health & Fitness.
When Core Health & Fitness set out to design the new user console for its Star Trac and StairMaster brands, the goal was to offer a flexible platform that connects expert partners that provide customer solutions for today and into the future. OpenHub™ is a smart, affordable, configurable solution available on the Star Trac and StairMaster 8 Series cardio products. The best part is that customers add (and pay for) only what they want, when they want it.
www.corehandf.com
(888) 678-2476
---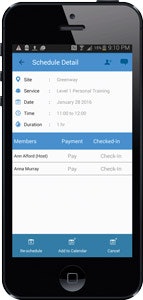 CSI Software
CSI Software announces Member Connect, a mobile application that puts scheduling, booking and payments in one place for trainers and instructors. Available for both Apple and Android phones, Member Connect is an employee-facing app designed to increase time spent with members and decrease time instructors and trainers spend behind a computer. Starting from the menu, employees can view their commissions, purchase series sales packages on behalf of a participant, and schedule new bookings. In addition, employees can see a list of participants, check them into the schedule and take payment, along with a variety of other functions.
www.csisoftwareusa.com
(800) 247-3431
---
This article originally appeared in the July/August 2016 issue of Athletic Business with the title "New & Improved"