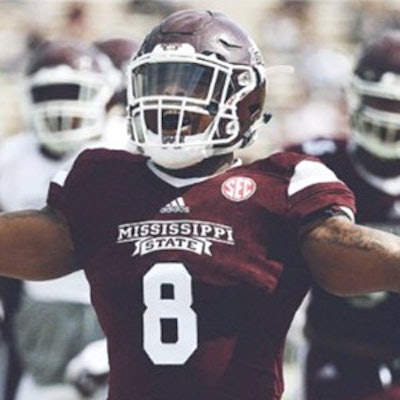 Collegiate student-athletes wield more power today than perhaps at any other time in history. The rise of social media and social movements, such as Black Lives Matter, have contributed to a more vocal and visible generation of student-athletes who are both willing — and, perhaps more notably, able — to affect change, both on campus and beyond.

The May killing of George Floyd by Minneapolis police sparked weeks of protests across the nation and around the globe. In addition, people from all walks of life began to analyze and confront racism and its vestiges in concrete ways, including on campus. College student-athletes have flexed both their collective might and individual star power to begin conversations on campus and, in some cases, lead institutional administrators to make changes.
As of this writing, perhaps the most significant and sweeping change came in the state of Mississippi, where under pressure from student-athletes, college coaches, the Southeastern Conference and even the NCAA, state legislators voted to alter the state's flag, which was the last to include an emblem representing the Confederate battle flag.
On June 18, SEC commissioner Greg Sankey announced that the conference would consider barring league championship events from the state until the flag was changed. The following day, the NCAA issued an outright ultimatum regarding its own postseason events.
The dominoes continued to fall. On June 22, Mississippi State running back Kylin Hill announced on Twitter that he wouldn't play for the Bulldogs until the flag was changed. Three days after Hill's tweet, Mississippi's coaches lobbied for a design change at the state capitol.
Legislators moved quickly, with both the state House and Senate voting June 27 to change the flag. The following day, the old flag was retired — effective immediately. In a matter of 10 days, college athletics representatives young and old had mustered the will to combat controversial symbolism that had shadowed Mississippi for 126 years.
"I am proud of our universities' leadership, and the engagement of student-athletes and coaches in the efforts to change the State of Mississippi flag," Sankey said in a statement after the vote.
The victory in Mississippi is just one example of how student-athletes have moved the needle on confronting racism on campus. Elsewhere, college student-athletes have pushed their own coaches to shift their behavior — in some instances resulting in professional consequences. Administrators have been pressured to rename buildings with ties to segregationists. The historical roots of certain cheers and traditions have been questioned and eliminated.
Trends, both in demographics and in the culture, might help explain why the moment is ripe for college athletics and the country to have an honest conversation on issues of race. According to an NCAA database compiled in 2019 and published in March, Black student-athletes represent the highest percentage of players in Division I football (49 percent), D-I men's basketball (56 percent) and D-I women's basketball (45 percent).
As journalist Bill Rhoden said in a recent virtual town hall hosted by the NAACP, student-athletes are banding together off the field in powerful ways. "What's changing is more Black athletes understanding that they are the game, they are the power, and if they can do things collectively, they can move mountains," Rhoden said.
Meanwhile, thanks to social media platforms on which student-athletes can amass thousands of followers, student-athletes have a powerful megaphone through which to speak when they feel so compelled.
Ramogi Huma, executive director of the National College Players Association, a group representing the interests of collegiate student-athletes throughout the country, told Inside Higher Education that players speaking out and threatening to withhold participation has been an effective tactic for kickstarting conversations.
"Players are moving towards zero tolerance for racial injustice, and that's to be applauded," he said. "They're over the failures of society and they're using their platforms to take a stand. There's a lot they can do in their circles. They have a lot of platform and power."
In the case of the Mississippi flag, there's no question that Hill's tweet helped move legislators and other people in power toward action — in part because he wasn't alone. Many of Hill's teammates, regardless of race, voiced support for him, as did others from outside the Bulldogs' locker room.
"The Bulldog family played a significant role in bringing this change about," Mississippi State president Mark Keenum said in a statement. "Whether among our lawmakers or as citizens engaged as advocates at the Capitol, on the phone or on social media, Mississippi State was effective in joining a sweeping coalition of Mississippi stakeholders in making this victory possible.
"Now, we must continue the long and complex work of affecting meaningful racial reconciliation, ensuring social justice and providing opportunities for economic prosperity for all Mississippians."
---
This article originally appeared in the September 2020 issue of Athletic Business with the title "Empowered Student-athletes as social change agents." Athletic Business is a free magazine for professionals in the athletic, fitness and recreation industry. Click here to subscribe.