The COVID-19 pandemic is revolutionizing business, and some industries have been more prepared for the changes than others. The sports world falls in the latter camp. The sports industry has been mind-blowingly lucrative for decades, with teams earning big bucks from ticket sales, broadcast partnerships and licensing deals. These three revenue streams have only grown with technology's rapidly changing evolutions. From 2011 to 2018, the global sports industry valuation grew 45%, to a whopping $471 billion in 2018, according to the World Economic Forum. Entering 2020, the year of the highly anticipated summer Olympics, life in the sports world looked brighter than ever.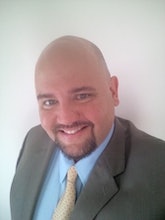 Of course, we know how this story ends. When March 2020 rolled around, the sports industry, as well as the world, catapulted into chaos overnight. The multi-billion-dollar Olympics were postponed. The money-maker that is March Madness was canceled. And, as the COVID-19 tale goes, other teams and leagues followed suit. This begged a terrifying question for those in sports:
How does the sports industry stay afloat without sports?
The answer wasn't clear, but leagues and broadcasters experimented widely. ESPN and Fox Sports made classic games and archived content readily available to engage fans. The NBA capitalized on its own esports adaptation, NBA 2K, which had players streaming content from their own homes. And the NFL took sports nostalgia a welcome step further by making every single game since 2009 accessible for streaming via Game Pass, a direct-to-consumer channel priced at around $99 per season. Fan reception proved just how much sports lovers missed their pastime. Game Pass saw a 500% uptick in daily sign ups after the nostalgic promotion launched.
Experts know these strategies are mere Band-Aids — and sadly, these Band-Aids just don't add up. With shortened seasons and no in-person fans, revenue streams worth billions of dollars were disrupted. Take the typically money-making men's college basketball season. Their income was down more than 50 percent — a figure that's hardly surprising given the March Madness cancellation. Abroad, English Premier League teams anticipate millions — between $60 to $150 million — will be lost in income as well.
As sports leagues and broadcasters enter new territory — a mix of teams playing reduced seasons, and largely (if not entirely) without fans onsite — they're navigating new revenue options to keep a key income driver — fan engagement — alive. Engaged fans make for fertile ground for advertisers, which in turn pays off for the sports industry. But in 2020 and beyond, the fan experience will look quite different — and despite the bleak circumstances, that may ultimately lead to some long-term positives.
Using livestreams to recreate the fan experience
Livestreaming is not a new idea in the world of sports, but it's taking a new shape, and priority, as leagues and broadcasters brainstorm new revenue options. In the past, livestreaming was an enhancement of the broadcast. It was there, but more so as an extra stream of revenue. Now what they're going to have to do is make it more readily available. They'll need to improve upon it, make sure it's top-notch quality, and perhaps even bite the bullet by not focusing solely on revenue stream, but also perfecting the fan experience in this new virtual sports environment.
Service providers have further expanded the options for sports broadcasting. No longer do you need a full crew or production team — the service allows for inexpensive live coverage for seamless streaming.
While multiple tech options make livestreaming easier than ever, PTZ cameras—cameras that pan, tilt and zoom via remote controls—are flying off the shelves and saving big bucks across the industry. In the past, the director in the control room could tell a certain camera man to go the 40-yard line to get a shot. Now, they're handling it by remote control. The only thing is, these cameras don't have the same quality caliber of a traditional broadcast, simply because the camera qualities aren't as great as traditional broadcast cameras. That's a trade-off we're seeing clients adapt to engage fans while staying within tight budgets.
Making social media a main, money-making priority
Just like livestreaming, social media has always been important in the world of sports, but it's never been a top-level priority. That will soon change, if it hasn't already. Social media is an essential tool for fan retention, which is more critical than ever given fans don't have in-person events and nearly as many games to engage them. Since fans equal potential advertisement views, and advertisement views equate to revenue, social media could mean major dollar signs for the sports industry — at a time when they need it most.
Following the death of George Floyd and the subsequent protests and rallies, numerous broadcasters decided to craft content showing their support and their brand take. And, in an unprecedented move, they used this content solely where the conversations were happening: social media. I had one client call me up to say they needed a set of cameras, cables, microphones, lights, and so on, because his company gave him $50,000 to create six one-hour specials on equality. We've also had teams create timely social-media content around staying safe during COVID-19, how to watch the game virtually, or even 10-minute one-on-ones with players since fans couldn't come to practice. This is where social media has, and will continue to, play a major role moving forward.
Home studios are the new broadcast sets
As the pandemic and subsequent stay-at-home orders grew, more and more broadcasters turned to home studios instead of in-person broadcast sets for the safety and health of their staff.
Home studios are not only growing in popularity; they're also surprisingly affordable, with just a few essentials like lights, cameras, microphones, and tripods needed for the perfect kit. Even better? Most people don't realize that with traditional mirrorless cameras, you can plug right into the internet with the correct adaptors, then livestream to the masses. So that's an affordable first step for those creating home-studio kits. From there, lighting options, tripods and streamlined audio configurations can round things out.
Content quantity is the key to a sustainable short-term future
Like it or not, the pandemic shows no signs of letting up. That means sports seasons may be shorter, games will inevitably be canceled and content quantity — the bread and butter of the sports industry — may be reduced. But it doesn't have to. From esports adaptations to livestreams left and right, the sports industry has already shown its prowess when it comes to content creativity. Now, it's time to monetize as the rest of the pandemic shakes out.
---
Jason Neureiter is a 20-year veteran of the media, broadcast and sports worlds having specialized in both transport and content management. As a corporate account manager at Adorama Business Solutions, Jason helps both sports teams and leagues as well as broadcasters achieve their goals of creating, capturing, storing and monetizing their content in the best way possible.