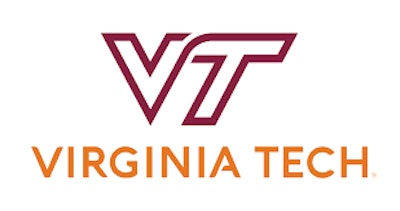 Virginia Tech and the Virginia Tech Police Department have alerted the community of an email scam designed to appear as though it has been sent by the university's athletic director.
As reported by CBS affiliate WDBJ In Roanoke, the warnings came Thursday, after students, faculty and staff reported an email scam offering a chance to use personal vehicles to advertise for a company called "adweek," a ccording to Virginia Tech's IT Security Office.
The office said the email currently circulating has the subject line, "BE A STAR FOR NFL," but there are variations of it they anticipate could pop up. They're coming from valid Virginia Tech email accounts that have been compromised.
"In this case, the email appears to be coming from the Director of Athletics Whit Babcock, however, this email is a forgery," the university reported in a news release.
According to the school, this is a long running email scam first observed in 2016.
"In 2020, for example, scammers used the Olympics to lure in respondents. The email includes a reply address for "@adweekad.co" —- when someone replies, the scammers send a check that the person is supposed to deposit into their bank account and then get a money order to take to a "specialist" to get the car wrapped. The specialist is generally one of the scammers, and the check they sent is fake, leaving the victim out twice the amount of money that was promised," the release said.
WDBJ advised the Virginia Tech community to be suspicious of any email with an offer to make money for little effort. Recipients should not reply to the email or email anyone in the text of the original, and mark the message as SPAM. Those who have already begun interacting with the scammers should stop any further communication, and anyone who has received a check should contact the Virginia Tech Police Department to report the crime.