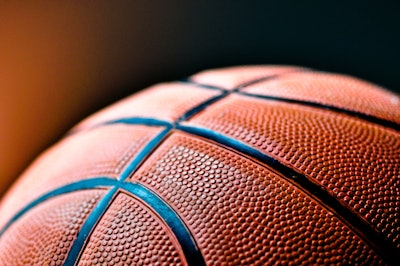 Two announcers were fired by a Maine radio station after they made derogatory comments about the weight of girls' basketball players during the station's livestream of a high school game.
Jim Carter and Steve Shaw were fired Thursday after they completed their broadcast of a high school basketball game in Caribou. WHOU-FM owner Fred Grant said he began seeing complaints almost immediately after the announcers made the comments.
​​Shaw, a former athletic director, and Carter, a former coach, had broadcast games for WHOU for about a month, Grant said, according to the Lewiston Sun Journal. In August, Shaw was inducted into the Main Basketball Hall of Fame in the Legends of the Game category.
Carter and Shaw apparently didn't realize their microphones were on when they made the derogatory remarks about the players in a game between Central Aroostook and Easton.
In a 40-second video posted to Twitter, the Shaw and Carter can be heard saying that there are "two girls out here extremely overweight. Awful." Other remarks were followed by laughter.
Listeners conveyed their outrage on social media.
"I gotta say I've never heard anything so unprofessional as what Jim Carter and Steve Shaw said about a couple of the … players tonight, You should both be ashamed of yourselves and remove yourselves from high school basketball," one commenter posted to WHOU's Facebook page.
"I agree," someone posted in a reply to that comment. "One is my granddaughter and she is totally devastated!"
Carter was reached for comment by the Sun Journal and declined to go into detail but expressed remorse for his comments.
Announcers at WHOU are trained to keep the focus of their commentary on the action and refrain from commenting on the players or officials.
"It's in writing. It's verbalized. It's repeated," Grant said. "They knew the deal. It's a colossal failure by them."