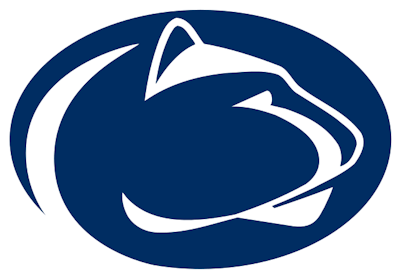 Penn State University's athletic department has partnered with a human performance company to positively impact student-athlete wellness through wearable technology and personalized health insights.
According to an announcement on the PSU athletics website, this new multiyear partnership features an athletic department-wide rollout of WHOOP 4.0 alongside a holistic student-athlete health and engagement program.
"We are excited to team up with WHOOP for this all-encompassing partnership which will have tremendous benefit to our student-athletes," said vice president for intercollegiate athletics Pat Kraft, who was named PSU's athletic director in April. "We have had a long-running relationship with WHOOP with several of our teams and this is an opportunity for us to expand the relationship to benefit all programs. WHOOP is a great tool for our student-athletes to gain insight into their overall health, recovery and wellness habits."
According to a recent NCAA Student-Athlete Wellness Study, student-athletes continue to report elevated levels of mental health concerns on top of the physical demand of their sports since the onset of the pandemic. Penn State is prioritizing student-athlete wellness by incorporating WHOOP into its program coupled with actionable feedback grounded in the WHOOP Unite solution. WHOOP Unite combines targeted insights that enable behavior change with organizational analytics, reporting and coaching, supported by a scalable platform and customer success program.
Every student-athlete will have the option to wear WHOOP 4.0, as well as participate in onboarding and ongoing in-depth education on how to optimize their performance and gain a deeper understanding of key trends across sleep, recovery, and strain, the announcement states. Student-athletes can also choose to opt in to a Team Dashboard and share high-level overview data with their sport-specific performance staff for additional insight.
In addition to driving meaningful engagement to improve individual student-athlete wellness, WHOOP Unite will help Penn State gain new insights into how it can better support those student-athletes at an organizational level.
"My experience as a college athlete ignited my passion to build WHOOP," said company founder and CEO Will Ahmed, who played four years of varsity squash at Harvard. "This partnership will allow us to empower all Penn State student-athletes to improve their health and maximize their performance. It's exciting to see the continued momentum of our WHOOP Unite solution as we expand our presence in college athletics and across organizations."
Penn State represents the largest Division I athletic department to benefit from the WHOOP Unite solution to date, highlighting the school's investment in the wellness of its student-athletes. Penn State is one of only five NCAA Division I schools to have won at least 10 NCAA Championships since 2012-13 and have a 90 percent NCAA Graduation Success Rate in the 2021 report.