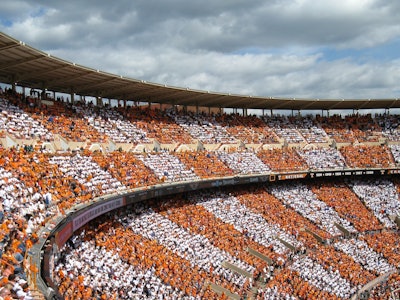 The University of Tennessee is being proactive in its implementation of a new digital ticketing platform, as officials met with fans at the stadium to answer any questions.
According to the local NBC affiliate, fans had a lot of questions after the move was announced back in July.
"Quite frankly, some of the internet connections to the stadium are not that great," he said. "So if you do not do an accurate download, or a transfer to, you know, a wallet type of app to use your tickets... if you are trying to do that outside the gate, it could be problematic."
Log in to view the full article