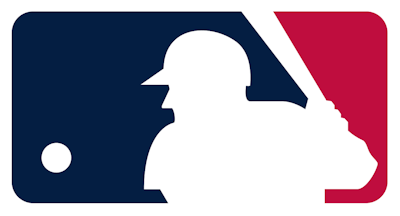 Diamond Sports Group, which runs regional sports carrier Bally Sports Network, may be near bankruptcy, putting in jeopardy reliable broadcasting of 14 Major League Baseball teams.
MLB commissioner Rob Manfred said that if Diamond Sports Group misses its payments to the clubs, the league will handle those teams' broadcasts in-house.
Diamond announced Wednesday morning that it will miss a $140 million interest payment, trigging a 30-day grace period that the company will use to figure a way forward. Many believe the only way forward for the company is bankruptcy.
"We've been really clear that if Diamond doesn't pay, under every single one of the broadcast agreements, that creates a termination right, and our clubs will proceed to terminate those contracts," Manfred said, according to Yahoo Sports. "In the event that MLB stepped in, what we would do is we would produce the games, we would make use of our asset, the MLB Network, to do that. We would go directly to distributors — meaning Comcast, Charter, the big distributors — and make an agreement to have those games distributed on cable networks.
Manfred also said that if Diamond is unable to fulfill its obligations, MLB.tv would allow fans to buy in- and out-of-market packages so they would be able to view all of a team's games.
Manfred said that he does not thing the MLB will be able to replace 100 percent of the revenue that teams were due to receive, at least "in the short term."
Bally Sports Networks currently owns the broadcast rights for the Arizona Diamondbacks, Atlanta Braves, Cincinnati Reds, Cleveland Guardians, Detroit Tigers, Kansas City Royals, Los Angeles Angels, Miami Marlins, Milwaukee Brewers, Minnesota Twins, San Diego Padres, St. Louis Cardinals, Texas Rangers and Tampa Bay Rays.
The company also controls the rights to broadcast 16 NBA teams, 12 NHL teams and four WNBA teams.
Manfred acknowledged that MLB will need to figure out a permanent fix, as most of the regional sports networks it uses to broadcast its games are in trouble.
"Obviously, our first choice would be that Diamond pay the clubs what they're contractually obligated to pay them," Manfred said. "But because I'm a contingency planner by nature, we are prepared no matter what happens, with respect to Diamond, to make sure games are available to fans in their local markets. We think it will be both linear in the traditional cable bundle and digitally on our own platforms, but that remains to be seen."