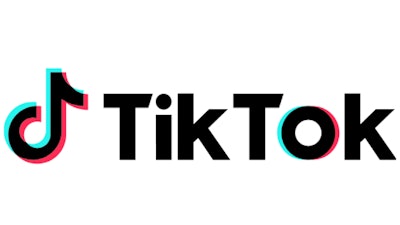 The University of Kansas and Kansas State University — including their athletic departments — are active on TikTok, but that could change if a proposed bill gains traction in the state legislature.
As reported by Jason Tidd of the The Topeka Capital-Journal, Kansas lawmakers are proceeding with a bill to ban TikTok from state government devices, ban state agencies from having TikTok accounts and ban anyone from using TikTok over a state network. Agencies with accounts would be required to delete those accounts.
The bill expands upon an executive order from Kansans governor Laura Kelly, which only applies to agencies directly under her control. It would apply to all state agencies, which includes state boards, institutions and their subdivisions — like the Kansas Board of Regents and state universities, Tidd reported.
Particularly popular TikTok content among Kansas basketball and K-State football consumers involves exclusive game highlights and behind-the-scenes features on athletes.
"K-State is assessing the impact that banning TikTok would have on all aspects of the university, including student engagement and recruitment," Michelle Geering, a university spokesperson, told the Capital-Journal. "We will monitor the progression of this bill."
TikTok has grown into a recruiting tool as the third-most-popular social media application globally, behind Facebook and Instagram, the Capital-Journal reported, citing Pew Research Center data. TikTok is particularly popular among teenage consumers.
No KU spokesperson could be reached for comment, but Wichita State University representative Lainie Mazzullo-Hart said the school is tracking the legislation and "shall adhere to any restrictions imposed by law."
According to Tidd, requiring state networks to block TikTok would mean the app would be unusable on campus WiFi for students, teachers or visitors unless they turned off their WiFi and used phone service.
"The proposed legislation is not believed to be significantly impactful on WSU students because TikTok would still be accessible through non-university devices when connected through another network, such as a mobile network provider," WSU's Mazzullo-Hart said.