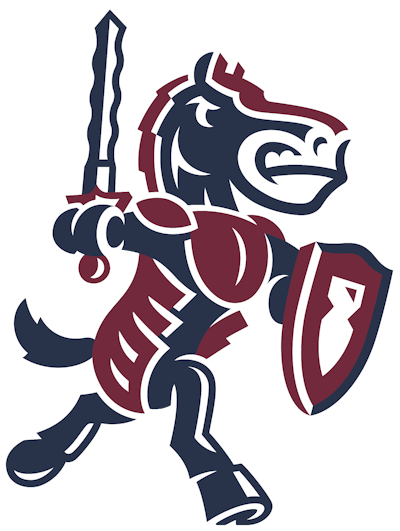 Fairleigh Dickinson University is parlaying its historic 2023 NCAA Tournament victory over No. 1 seed Purdue into a landmark eight-game broadcast package that FDU officially announced Monday.
"It's groundbreaking for schools of our size and caliber," FDU athletic director Brad Hurlbut told CBS Sports.
FDU's eight-game deal with the YES Network will lead off and be headlined by a "Battle of the Bracket Busters" on Nov. 15 against fellow New Jersey darling Saint Peter's. The clash of recent Cinderellas will be the first televised non-conference home game in FDU history. A total of six men's games along with two FDU women's games will be broadcast this season by YES, a prominent regional sports network that also carries the Brooklyn Nets and New York Yankees to national audiences through several TV providers.
"What I think really put us over the top was the notoriety we had now from the March Madness run," said FDU director of athletic media relations Jordan Sarnoff, a senior at FDU who spearheaded the TV deal.
"If it was this time last year with the YES Network, they probably wouldn't have been as amenable to our approach." Hurlbut said.
"Pursuing a partnership YES marked a swing for the fences by FDU, and school officials believe the win over Purdue gave it the necessary clout," David Cobb of CBS Sports wrote. "With one of the smallest lineups of the modern era of Division I basketball, the Knights became just the second-ever No. 16 seed to beat a No. 1 seed as they slayed the Boilermakers and 7-foot-4 national player of the year Zach Edey, stunning the nation and putting the school of roughly 2,500 students on the national radar."
While the Northeast Conference has a media rights deal with CBS Sports Network and ESPN that typically covers a handful of games at each school, there is flexibility within the agreement for NEC members to pursue TV deals for games not included in the package.
Sarnoff identified an opportunity and took FDU president Michael Avaltroni's mantra of "seize the moment" to heart as he began leveraging industry connections to see how FDU could capitalize on its newfound national profile. The Knights will produce the broadcasts and use the platform to promote what FDU has to offer beyond just basketball.
"Looking at the NEC TV deal and talking with the conference, the flexibility we're afforded is a tremendous asset that nobody has capitalized on," Sarnoff said. "There are schools to this day that have RSN arrangements, but they're just syndicating their in-house feed. Nobody has actually gone out to tell a story."
FDU came in third in the NEC preseason coaches poll as stars from the 2022-23 team such as Ansley Almonor and Sean Moore return along with several other key rotational pieces.
"We've got a great nucleus back," Hurlbut said. "Everybody that could have returned did return. It says a lot about Jack and the people that Tobin brought in as well."
Landing the TV deal with YES is just one example of how the NCAA Tournament changed things for FDU. The program is in the midst of facility upgrades and recently launched a new athletics branding campaign, among other things, Cobb reported.
"It was such a whirlwind," Hurlbut said. "You're so excited and then you get home and you unpack and you're like 'Wow, so now what are we going to do?' A lot of the things we'd probably thought about or dreamt about, now we're able to do. A lot of them were financial type of things."