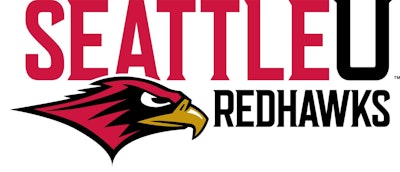 Seattle University placed men's basketball coach Jim Hayford on administrative leave Friday while it investigates allegations that he used a racial slur during a scrimmage the previous day.
Stadium basketball insider Jeff Goodman was the first to sight sources who claim Hayford repeated the n-word after one of his players used it first, marking the second time that the coach has repeated the word once spoken by a player. The other incident occurred this summer, according to Goodman's sources.
According to Goodman, a Black player used the word during Thursday's scrimmage, and it was then called into question by one of the officials. Hayford then repeated the word in an effort to curtail its use.
Hayford apologized on Friday to the players, but the majority of the team then refused to play for him, sources told Stadium.
"Most of the players don't like him, so this was almost the final straw," one source close to the program told Stadium. "He's very emotional, flammable. It can be a hostile environment."
Seattle University has begun an internal investigation.
As reported by The Seattle Times, Hayford, 54, has a compiled a 64-55 overall record in four seasons at Seattle, which was picked sixth in the WAC preseason coaches poll. Sophomore guard Darrion Trammell was tabbed the conference's preseason player of the year. Junior guard Riley Grigsby also all-WAC preseason first-team recognition.
According to The Associated Press,Hayford won five Northwest Conference championships at Division III Whitworth with a 217-57 record and made a 2015 NCAA Tournament appearance with Eastern Washington University.
Associate head coach Chris Victor has been named interim head coach for Seattle University. Like Hayford, Victor is in his fifth year with the Redhawks program.