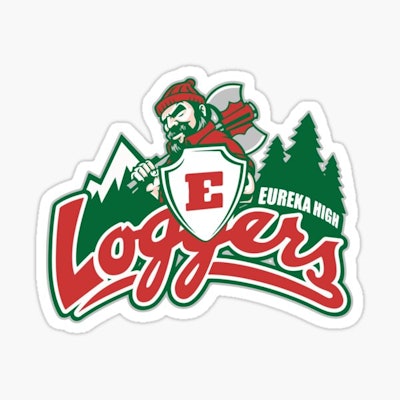 An estimated 300 students from Eureka (Calif.) High School walked out of class Monday morning and marched to the administrative office in protest of the resignation of the school's athletic director.
As reported by ABC affiliate KRCR in Redding, Calif., Ed Sonia resigned on Friday. Some of the students and parents at Monday's protest claim Sonia did not have any choice but to resign due to stress and pressure they allege the school board put on him.
"This has affected so many of our students, and most of us weren't able to go to class after we found out he quit," said Moriah Bowles, an EHS student and teaching assistant.
EHS students gathered outside of the school at 11:20 a.m. Monday, then marched up the street to the Eureka City School's Office, where ECS superintendent Fred Van Vleck works as head of the school district.
Among other chants, students shouted "No more Fred!" and — according to Lost Coast Outpost, a news site serving Humboldt County — "We want Ed!"
"It comes down to the lack of support and not being able to have the school board behind him if he makes a decision," EHS student Sidney Madsen said of Sonia's resignation.
Madsen, a teaching assistant for Sonia, helped organize Monday's rally.
Sonia was the second athletic director to leave EHS in the past year and one of many staff members to leave in the past several years, KRCR reported.
"Why do you keep letting your staff members quit and not treating them right? Because it's affecting your students, and without us you don't have a school and you don't have a job," Bowles said.
"They kept asking me why [Sonia resigned]," Leah Gee, one of many EHS parents who supported the rally, told KRCR. "As a parent, I don't have that answer other than leadership without integrity provides an unsafe environment,"
Eureka interim principal Robert Standish confirmed Sonia's resignation and said he will be the interim athletic director until a replacement for Sonia is hired. Standish also said he was proud of the students for carrying out a respectful protest.
The loss of the athletic director is the second blow to the school's athletic department in as many days. On Thursday, volunteer basketball coach Nathan Thomas Hentley was dismissed after he was arrested for sexually abusing a minor, KRCR reported.