Philanthropic work is proving priceless as health clubs and their members grow older.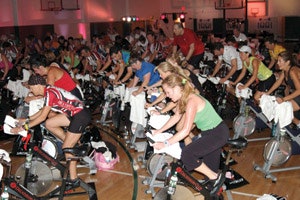 Twenty years ago, the people who most symbolized a youthfully exuberant health club industry were Olivia Newton-John and Jamie Lee Curtis, not Bill and Melinda Gates. This stood to reason: The typical club entrepreneur back then had about as much money in his or her pocket as the typical aerobicizing club member had clothing on his or her body.
Much has changed, obviously. The club industry has grown up, club owners have gotten older - and club members have, too. The preoccupations of twenty-something gym-goers have given way to the concerns of middle age; you hear club members talk about "giving something back" a lot more than "hooking up" these days - and what's more, they have the cash to give.
Log in to view the full article