A Florida recreation department outsources its sports programs, learning that it can offer residents more by doing less.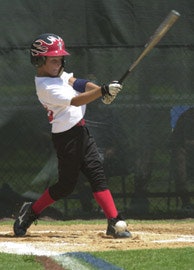 After a 10-day special legislative session, on June 21, Florida Gov. Charlie Crist signed into law the first phase of what he called the most significant property tax reform package in state history. Expected to save Florida property owners $15 billion over the next five years, the bill rolls back 2007 residential and commercial property taxes to last year's levels. While providing some well-timed breathing room for property owners in one of the country's fastest-growing states - over the past five years, a real estate boom has helped boost property tax revenue by 82 percent - the tax freeze is getting a much cooler reception among local government officials. Cities and counties have been ordered to trim their collective expenses for this year by more than $2 billion, and will be required to cut costs by another 3 to 9 percent in fiscal year 2008.
It should come as no surprise, then, that municipal parks and recreation administrators are scrambling to come up with alternative sources of revenue to save their programs and facilities. "Across the state, parks and recreation departments are taking a hit. It's real sad because many of them are laying people off," says Bill James, director of leisure services and maintenance operations for the city of Altamonte Springs, located north of Orlando. "In order to provide programs, they're just turning around and ratcheting up fees."
Log in to view the full article