A Florida recreation department outsources its sports programs, learning that it can offer residents more by doing less.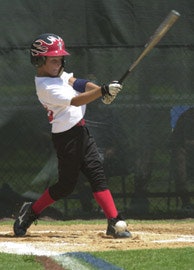 After a 10-day special legislative session, on June 21, Florida Gov. Charlie Crist signed into law the first phase of what he called the most significant property tax reform package in state history. Expected to save Florida property owners $15 billion over the next five years, the bill rolls back 2007 residential and commercial property taxes to last year's levels. While providing some well-timed breathing room for property owners in one of the country's fastest-growing states - over the past five years, a real estate boom has helped boost property tax revenue by 82 percent - the tax freeze is getting a much cooler reception among local government officials. Cities and counties have been ordered to trim their collective expenses for this year by more than $2 billion, and will be required to cut costs by another 3 to 9 percent in fiscal year 2008.
It should come as no surprise, then, that municipal parks and recreation administrators are scrambling to come up with alternative sources of revenue to save their programs and facilities. "Across the state, parks and recreation departments are taking a hit. It's real sad because many of them are laying people off," says Bill James, director of leisure services and maintenance operations for the city of Altamonte Springs, located north of Orlando. "In order to provide programs, they're just turning around and ratcheting up fees."
Though he certainly sympathizes with his peers, James isn't complaining about his own situation. In fact, the Altamonte Springs leisure services department is doing quite well these days, if only for a decision its administrators made nearly a decade ago to outsource the operation of its sports programs. Working through a bid process, the city contracts with private companies year-round to provide sports instruction and league and tournament play in 12 sports. James' department simply provides the facilities and the marketing, and his contractors take care of the rest. Not only does the city get a healthy cut of program registration fees and event ticket sales - without having to pay much in overhead - it also receives a rebate from the hotels that are contracted by James' staff to house special-event participants.
According to James, his department's Altamonte Sports division (altamontesports.org) books events on no fewer than 45 weekends a year. "It has worked out very well for us," he says. "We're maximizing the use of facilities, our residents get better lessons and our businesses feel the positive economic impact driven by all these events coming in."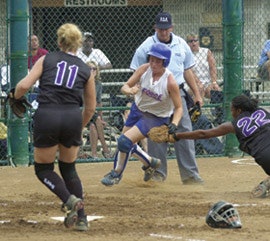 The privatization of public recreation isn't necessarily a groundbreaking idea. Big-city parks facilities like the Chicago Park District's Soldier Field and the New York Central Park Zoo have brought notoriety to the concept, and for decades parks departments of all sizes have relied on private contractors to operate publicly owned stadiums, golf courses, marinas and skating rinks.
With little industry and a population of approximately 30,000, Altamonte Springs is barely large enough to support its own recreation department. James counts himself lucky to be surrounded by plenty of companies that specialize in virtually any sport he wishes to offer. "The trick to all this is having somebody in your area that has the expertise and is a quality provider of the sport that you're seeking," he says.
Even if it had enough in-house know-how, there's no way the Altamonte Springs leisure services department could afford to pay all the requisite coaches, instructors and game officials. Yet, by outsourcing those part-time jobs James has been able to retain his former full-time sports program supervisors who now work as event planners, marketing specialists and facility managers. It is their job to place bids with organizations such as the American Athletic Union, the American Softball Association and Babe Ruth Baseball to host their national and regional tournaments and sports camps, get the word out once they've landed the events, and manage facility operations during those events. This group also prepares and sends out Altamonte Sports' requests for proposals for sports programs. A private provider has to pass muster with the leisure services department's review committee before James makes a recommendation to the city commission to hire the organization. Contract terms are almost always negotiated and are often awarded for a renewable term of three years.
The city's take is generally 15 percent of program registration fees and event ticket sales, and sometimes it also earns a percentage of merchandising sales, depending on the program provider's level of marketing sophistication. "There will be a separate merchandising contract if they're selling training videos as opposed to just printing a few T-shirts," says James. "Each contract reads a little differently."
The city cedes some measure of control in allowing registration fees to be set by the program providers. However, during the bid process James and his staff can do much to influence a contractor's prices. "Because I can't really dictate fees and hours, I need to have the provider list what types of fees he would charge," he says. "I can give them an overall idea of what works for us by saying, 'I want a program that will cover these areas. Tell me what you would charge.' "
Barry Mestel, president and owner of Winning Ways Inc., Altamonte Sports' longest-tenured sports program contractor, remains mindful of the city's need to keep its programs affordable. "I always have a keen sense that although I'm not the city of Altamonte Springs, it's incumbent upon me to provide community-based programs," he says. "They have to be fairly priced, especially the leagues and summer camps. And because we are in partnership with the city, we will never say no to a kid who is in financial need. If it takes a year for that kid to pay something, that's fine."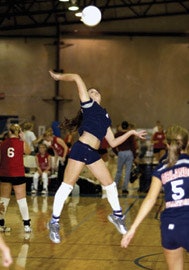 It's worth noting that if contractors like Winning Ways didn't respect and share the city of Altamonte Springs' core values, the outsourcing arrangement likely wouldn't succeed. James is perhaps most proud of the fact that by being able to offer more programs, parity has been introduced to Altamonte Sports' various youth leagues. "In the old days, we did our little draft and two or three big kids would get on one team. They'd throw the ball so hard, it would scare the other kids from coming up to bat," he says. "Nowadays, we're able to control that better and have kids of similar skill levels - kids who haven't had the playing experience or haven't yet matured physically - compete against one another."
In years past, James' department could have been likened to the small-fry batter facing the taller, stronger pitcher. But now, Altamonte Springs' sports program can hold its own among Central Florida's crowded amateur sports market, which is dominated by Disney's Wide World of Sports and the Amateur Athletic Union. "Last year, we hosted the Youth Basketball of America national tournament and had 120 teams from around the country here for eight days," says James, adding that if it weren't for his events many of Altamonte Springs' business hotels - generally occupied Mondays through Thursdays - would likely be empty come Friday night. "They love it when our tournaments roll in. The economic impact is significant. You're probably looking at 7,000 room-nights - and in our community, that's a big deal."
A big enough deal that James' peers from across the state want to learn more about Altamonte Sports. "We've had a lot of inquiries," he says. "Once our Legislature pushed through that huge tax reform, the phones started ringing. There are 400-odd cities here in Florida who may be thinking, 'We need to privatize our sports, too.' "