As schools in two states struggle to adapt to new sports schedules, more changes may be on the way.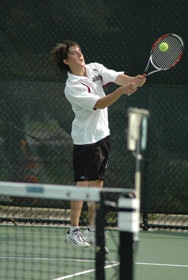 For decades, boys' volleyball in Hawaii was played in the fall, with softball slated for the winter and girls' basketball for the spring. Despite sports schedules that went against the grain of 48 other states and drew the ire of critics who claimed the nontraditional seasons violated Title IX, the arrangement worked smoothly and allowed schools to make strategic use of their limited athletic facilities.
"In Hawaii, and especially on Oahu, space is a precious commodity," says Dwight Toyama, executive director of the Oahu Interscholastic Association, the state's largest prep-sports organization, overseeing 28 schools. "For our mainland counterparts, all of their winter sports have to be gym sports. We took advantage of our climate and were able to play softball and soccer in the winter."
Log in to view the full article