As schools in two states struggle to adapt to new sports schedules, more changes may be on the way.
For decades, boys' volleyball in Hawaii was played in the fall, with softball slated for the winter and girls' basketball for the spring. Despite sports schedules that went against the grain of 48 other states and drew the ire of critics who claimed the nontraditional seasons violated Title IX, the arrangement worked smoothly and allowed schools to make strategic use of their limited athletic facilities.
"In Hawaii, and especially on Oahu, space is a precious commodity," says Dwight Toyama, executive director of the Oahu Interscholastic Association, the state's largest prep-sports organization, overseeing 28 schools. "For our mainland counterparts, all of their winter sports have to be gym sports. We took advantage of our climate and were able to play softball and soccer in the winter."
But all that changed in April, after the U.S. Supreme Court refused to hear the Michigan High School Athletic Association's appeal of a lower court's ruling that the state's nontraditional placement of girls' sports was discriminatory. The decision ended a bitter, nine-year legal battle waged by two mothers of female student-athletes (see "Season Finale?" August 2001, p. 28), and as a result, Michigan was forced to move four girls' sports - including basketball and volleyball - and two boys' sports to new, more traditional seasons.
"As soon as Michigan lost that appeal, we knew we had to change," Toyama says. In fact, 24 days after the Michigan case was closed, the Hawaii High School Athletic Association voluntarily repositioned athletic seasons at its 94 member schools. The 2007-08 academic year marks the first time in state history that girls' basketball will be played in the winter, and softball and boys' volleyball will be played in the spring.
The changes essentially doubled the demand for gymnasium space in the winter and field time in the spring. Early on, athletics administrators across the state started reporting difficulties juggling practices and finding enough game officials.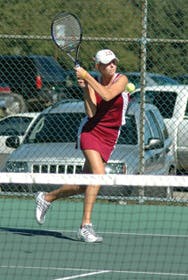 Meanwhile, 4,300 miles to the northeast, things aren't much easier. During Michigan's inaugural fall girls' volleyball season, attendance at once-popular weekend tournaments dropped significantly. And although several schools were able to add girls' golf, many boys' tennis programs were eliminated. But officiating and coaching took the biggest hits from the change, with inexperienced referees replacing college players who had previously spent their off-seasons working games and helping oversee teams. Coaches of other fall sports were forced to drop volleyball because they could not juggle coaching two teams during the same season.
"The reason why we were so vigorous in defending the schools' sports seasons is that they had demonstrated that they were maximizing participation in ways that many other states are unable to," says Jack Roberts, executive director of the MHSAA. (Entering this school year, Michigan ranked fourth nationally in high school girls' sports participation, according to the National Federation of State High School Associations, trailing only California, Texas and New York.) "It turns out that two basketball programs running at the same time don't fit together as well as basketball and football. The use of the gym is much better with the setup we had than with the setup we have now."
But Communities for Equity, the grassroots organization that sued the MHSAA in 1998, championed opportunity over actual participation. It alleged that Michigan's out-of-season girls' sports programs - basketball and volleyball, especially - cost girls scholarships because the schedules kept them from being seen by most college recruiters and participating in national recruiter-heavy camps and club systems that coincided with Michigan's prep seasons.
In an effort to assess the impact of the newly shifted seasons, Roberts met weekly with athletic directors and coaches from around the state for the first four weeks of the fall season, and he planned to do the same at the beginning of the winter and spring seasons. Out of those early conversations evolved new scheduling strategies to increase participation. They include offering coed golf and tennis during the summer, and creating four seasons that would keep prep programs operating almost year-round, from the first Monday in August to the last Saturday in June.
"I've got a pretty good feel for what does and what does not satisfy the court's definition of equity," Roberts says, adding that any new scheduling changes likely would not take effect until 2009. "If we can add seasons equally for boys and girls, we're going to be okay. Many of our junior high schools already have four seasons, so it's not a foreign idea."
A district court in 2001 suggested that the MHSAA consider scheduling mechanisms outside of the norm, including moving junior varsity seasons in various sports to a different time of year, a measure association officials rejected because it prohibited calling up kids from JV to varsity in the middle of the season. "Because the court's example was absurd, it really undercut our innovative thinking at the time," Roberts says. "Those ideas got little traction."
What's absurd for some can be a lifesaver for others. In Hawaii, the OIA shifted its JV softball season to the fall and the JV baseball season to the winter - moves that free up fields for varsity programs in the spring. "The real challenge is with winter sports," Toyama says. "Our schools only have one gym. So we now have boys' and girls' varsity and JV basketball teams - that's four teams - sharing one court. Some teams will have to practice outside."
Many of Oahu's public schools also open up their gyms to men's and women's basketball programs at Hawaii Pacific University, the University of Hawaii at Hilo and other institutions, while the Interscholastic League of Honolulu oversees 25 private schools that must share 11 gyms.
Honolulu city officials in September offered a little relief, announcing plans to make some of its municipal facilities available for prep basketball, baseball and softball games. Additionally, new lights at popular Ala Wai Field now enable high school games to be played at night there for the first time in two years. "The first year is going to be tough," Toyama says. "But we feel pretty good about eventually getting it all worked out."
So do administrators in Michigan. "We obviously are not trying to get ourselves sued again," Roberts says. "But we are going to do everything we can to push the envelope so that we maximize participation."