Rec departments are slowly embracing the web as a viable tool for self-help.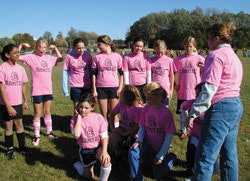 It is part of every recreation department administrator's job description: the evaluation of programs. But according to Barbara Heller, an administrator at multiple municipal recreation agencies before joining Indianapolis-based PROS Consulting, it is a part of the job that is often overlooked in favor of what she terms the "political goofiness" that accompanies work in the public sector. The result, according to Heller, is that rec departments become insular. "Directors of recreation agencies have to spend half their time running around doing government-official business," she says. "I ask them, 'What are your priorities? What are you doing that's more important than gauging how your customers feel about you?' "
While the typical rec director may offer multiple answers to Heller's questions, many others do make time to regularly solicit feedback from program participants. Historically, that feedback comes via a paper form, though some more adventurous departments are finding they can save paper, time and money through the use of widely available web-based survey and evaluation tools.
Log in to view the full article