Offering 24-hour access to club members adds some combination of revenues, expenses and risk.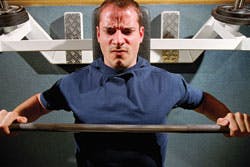 Our facility has a small atmosphere where members always feel welcome and are never intimidated," promises the web site belonging to Lake View Fitness Club in McCalla, Ala. "A friendly staff is always willing to answer questions and demonstrate exercises or equipment."
Feel welcome? Sure. Are welcomed? Not so often.
Since last August, when owners Amy and Jason Rask transitioned their small leased space to a 24-hour, largely non-staffed fitness center, it's business as unusual at Lake View. Members utilize a keyless entry system that keeps track of their comings and goings, and locks them in until they're ready to leave. They can purchase drinks, T-shirts and even membership renewals by leaving cash or checks in a payment box at the front desk - something not exactly done on the honor system, since the Rasks can monitor any movement within the club via a web-compatible camera system. Yes, the friendly staff is willing to answer questions regarding exercises or equipment - but these days, mainly by cell phone. While the web site still specifies office hours of 5 to 9 p.m. on weekdays and 7 a.m. to 5 p.m. on Saturdays, Amy Rask concedes that that's old news. "We've gradually cut the hours down," she says. "We're there maybe once or twice a week."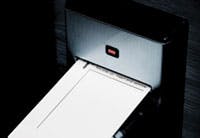 Around-the-clock access is something that an increasing number of club owners feel compelled to offer, either to meet a perceived need among members or to compete with larger 24-hour franchises. But whether these clubs are staffed during traditional off hours or high-tech monitoring systems are employed, there is far from universal agreement regarding the benefits of such an arrangement - even among owners of clubs that never close, as respondents to a readers forum at the Fitness Management web site recently demonstrated.
Candice McDaniel, owner of Pick Up The Pace in Headland, Ala., reported to FM (a sister publication of Athletic Business) that becoming a 24-hour facility six months ago was "the best decision for me and my circumstances." Yet, she noted that the security system she needed to purchase was "expensive," her electricity and insurance bill "has doubled," and most troubling of all, "I got a lot of new members when I first offered 24 hours, but that number has slacked off." (McDaniel did not respond to several interview requests.)
"When you weigh it out, there are no real pluses," says Jeff Thomsen, president of New York-based Fitness Expert Consulting. "I've been out late and walked by some of these places, and I never see anybody in them. And this is in New York, where at 3 o'clock in the morning you see hundreds and hundreds of people everywhere."
Two distinct types of clubs have had apparent success with the concept: Very large chains such as 24-Hour Fitness (naturally) and Life Time Fitness, and very small independents in very small towns, where the owners say they can vouch for the honesty and integrity of every member. Owners of 24/7 clubs say offering total access boosts their membership sales and, in cases where total access is sold as an extra, adds to revenues. But against the potential monetary benefit comes a long list of potential drawbacks: Increases in operating expenses, the added cost of surveillance equipment, various security and liability issues, and increases in damage to the facility and equipment. Worst of all, some industry observers say, self-service in particular undercuts a club's customer service, whether the facility is non-staffed or a skeleton crew is present. "The biggest thing when looking at it against the whole fitness industry is there's no human interaction," Thomsen says.
Jason Thunstrom, director of corporate communications for Minneapolis-based Life Time Fitness, says that continuously staffing all its 24-hour clubs mitigates any operational or customer-service problems, while efficiencies of scale prevent expenses from eating up revenues. "The bottom line is we set ourselves up to be a 'healthy way of life' company, and it sort of comes back to our name," Thunstrom says. "If we can allow a few folks to accomplish their goals at two in the morning, we want to be there to help them."
Altruism is fine - but what about the actual bottom line? Thunstrom won't offer specifics.
"We're a company that has demonstrated a solid track record of financials, and I can tell you with certainty that if it were a drag on costs and earnings to the point where it didn't make sound business sense, we wouldn't do it," Thunstrom says. "We are serving enough members who deem 24/7 to be sort of the linchpin on which they've structured their membership, because it fits their lifestyle."
Bob Seymour, owner of Health Trends in Ada, Ohio, says he has found enough interest in 24/7 access in his town of 6,500 residents (primarily from students at Ohio Northern University unhappy with the student recreation center's hours) to make his "Key Club" viable. Members of Health Trends who wish to join the Key Club pay an extra $6 a month for 24-hour access, plus a $25 key card "deposit" - only $10 of which is returned to members.
Seymour says he gets "a lot of memberships" because of the Key Club but, pressed for figures, says he doesn't know how many join specifically because of it. "Not that many people actually work out at night," he says. "I think they like the thought of having it as an option. But the most you find at any given time during off hours is one or two different people. Pretty much after midnight or 1 a.m., you won't see anybody until 4 or 5 a.m." (Nor will you see staff there after traditional business hours.)
Health Trends has had a 24/7 option in some form or another for 19 years, and Seymour has a good feel for the operational requirements. For example, in an earlier location, all retail products the club sold had to be locked up at the end of traditional business hours - a "major pain," he says. In the current location, a separate side of the space that houses the aerobics room, tanning booths and pro shop is locked when staff members leave for the day.
Addressing safety concerns, Seymour requires that members "apply" to be a Key Club member, marking down two character references who can't be related to them or be "best friends," as he puts it. "A boss, a minister," Seymour says. "I ask them, would you give this person the key to your house to use while you were away?" In addition, Seymour points out security cameras during tours of the facility, making sure they know that they'll be watched. Or, at least, in theory. "I can log on and view them live on the Internet from anywhere in the world, but I'm not very good at it - so usually, I don't," he says. "But it's a deterrent."
Technology plays a large role in making non-staffed access a reality. Beyond security cameras, owners of non-staffed gyms concerned about liability require members to wear emergency response necklaces in case an injury is suffered, and hard-wired "panic buttons" are sometimes also installed around the facility. Others concerned with customer service add, if they don't already have one, a personal-training kiosk or sell handheld devices that give users similar access to customized workout data.
For club owners like Amy Rask, though, these are luxuries that don't enter the operational picture. Her issues are more basic, such as how to handle temperature control. It used to be that members could turn the heat up or down, but she has since equipped the thermostat with a lockbox; members who feel too warm can point a fan at themselves while they work out, she says. Everything else is out in the open; she merely asks members to remember to turn the stereo or television off when they leave.
"We're a really small club, 50 members, so we know all our members personally," she says. "We tell them that we have our cell phones with us all the time, and everybody has our numbers. So if they ever have a question, they can call us. Of course, it's not the same as it would be if we were there."