A recent survey about the youth sports experience yields results both reassuring and troubling.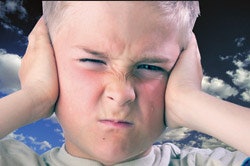 More than one-quarter of adults have witnessed a physical confrontation involving coaches, officials or parents at a youth sports practice or game. That's among the more startling findings of a recent survey by the National Alliance for Youth Sports, which asked moms, dads, volunteer coaches, officials and program administrators to answer 20 questions about the youth sports experience.
From reasons why parents want their kids to play sports (enjoyment was the top answer) to why they eventually quit (disliking their coach was the most common reply), the survey captures the personal observations of 2,130 respondents. The results are both reassuring and troubling, according to John Engh, chief operating officer of NAYS.
"It is inexcusable to allow altercations - whether they're physical or verbal - to occur during youth sports events," he says, referring to the question about witnessing confrontations, to which 16 percent of respondents replied "once," 12 percent answered "occasionally" and 1 percent claimed to have seen "often." "All children deserve the opportunity to participate in programs that are free from any type of senseless violence and unruly behavior that not only sabotages their fun but also can potentially jeopardize their safety and well-being."
Another statistic Engh finds "disturbing" is that 16 percent of respondents do not even know if their organization conducts background checks on coaches - even though 72 percent indicated background checks are part of their organizations' standard operating procedures. "Parents must be continually reminded of the importance of knowing who is coaching their children, and leagues must take aggressive approaches to ensure that child predators aren't allowed into their programs," Engh says. "Background checks are an important step in an overall screening process of volunteers and must be at the forefront of everyone's thinking, because we know that child predators strike in those areas that offer the easiest targets."
But not all the news is bad. Almost 90 percent of the respondents rated their child's coach as either "excellent" or "good" - which Engh says indicates that most coaches recognize youth sports is about kids having safe and rewarding athletic and social experiences.
Other findings:
74 percent say they've observed a coach yell at a child for making a mistake in a game.
69 percent of respondents claim they have seen coaches, parents or officials using tobacco products in front of children at youth sports events.
14 percent say they've seen coaches, parents or officials consuming alcohol in front of players.
13 percent can recall a situation in which a coach knowingly told a child to cheat.
(Complete survey results can be found at
nays.org
.)
"Clearly, there are many aspects of youth sports that are healthy and positive and giving children the opportunity to develop in so many key areas," Engh says. "We also know that youth sports have some weaknesses, and hopefully, some of these numbers will serve as a strong reminder that programs must always meet the needs of every child who participates. If we can keep that mind-set, more children will reap the benefits of participating."