Giving employees a script to follow guards against embarrassing ad-libs.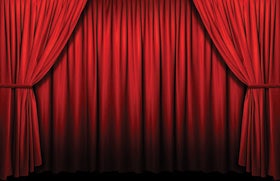 The employee was young and inexperienced, and well liked for his forthrightness. But his candor didn't seem like a gift when, one day, a member on the fitness center floor asked him why his club charged an initiation fee.

"Because we can," came his reply, inducing cringes - and new customer-service protocols - from club management.

Scripting employees - whether delineating the exact greeting all front desk staff will use, honing the membership sales pitch down to the last word or developing answers to every potential complaint months before any member opens his or her mouth - is an arduous, time-consuming process. But the benefits are clear. Creating a script, and making sure it's followed, means that the message you want to send as a business owner is the one your customers receive. If it helps, think of yourself as the director of a play, and your employees as actors. Do they all know their role when the curtain rises?

Bill Quiseng, general manager of The Inn at Bay Harbor, Mich., and a professional speaker in the area of customer service, is fond of the performance metaphor, having selected "Great Service Is Great Theater" as his golf resort's operational mantra.

"The setting has to be there, the script has to be there, the performance has to be there," he says. "And in the end, you want to be magnificently boring - boring, because you're saying the same thing to 100 customers a day."

Ruby Newell-Legner, a training expert in the leisure and hospitality industry and founder of RubySpeaks Inc. in Littleton, Colo., met an arena general manager at a recent workshop who was confounded by something one of his ushers said to a customer. A mother and daughter had arrived late to a concert, and the mother, flustered, showed the usher their tickets. The usher told her, "Ma'am, if you're not here on time, we resell those tickets." The general manager couldn't believe it; what the usher had told the customer made little sense and wasn't even true. "He asked me, 'Why did he say that?' and I asked, 'What did you teach him to say in that situation?' " says Newell-Legner, whose question was met with silence. "If you don't tell them what to say, they'll make stuff up because they're embarrassed to be put on the spot."

Newell-Legner thinks the secret to an organically scripted performance is to create an acting ensemble. "There needs to be a team discussion," she says. "Instead of handing them a script, you need to give employees a behavorial framework, and then say, 'As a team, share your best responses to these customer-service situations.' " In that way, each actor inhabits his or her role, using words with which he or she is comfortable, even if you then make alterations to the basic script.

Quiseng suggests holding a weeklong "intense orientation," in which new employees are walked through a series of dress rehearsals, complete with role-playing, followed by monthly refreshers in which actual customer-service situations that have occurred are re-enacted for and dissected by the entire cast, to make sure the script is being followed - and, for that matter, still effective.

Through these discussions with your staff, you should be able to develop a kind of customer-service syntax that includes the general tone of employee communication, whole phrases and sentences to be used in response to common customer complaints, and a dictionary of words to be avoided and synonyms that can be used in their place. "You definitely have to put it all in writing, a handbook that your employees can consult," Quiseng says.

For Quiseng's employees, the parsing starts from the moment a guest arrives, with "Good morning, afternoon or evening" being the preferred greetings and "May I help you?" a question never to be asked. "Obviously, if they're at the front desk, they are looking to be helped," Quiseng says. "It should be, 'How may I help you?' "

Forbidden words and phrases in Quiseng's book include "to be honest" (it is usually a precursor to over-sharing with a customer, a definite no-no), "I think" (the employee should know, or at least be able to promise a definitive answer), and "policy." The latter appears to be a universally hated word among the customer-service cognoscenti; to Newell-Legner, it's like slamming a door in the face of a customer's concern.

"Instead of saying it's your 'policy' to, for example, not allow cell phones in locker rooms, use 'guidelines,' and if you want to put that on steroids, say 'safety guidelines,' " she says. "When you say 'It's our policy' to a customer, they just get angry - it's an abrupt term, a rule without an explanation, and they don't like it. Whereas if you sell them on a reason, and don't call it a policy, they'll say, 'Oh, that makes sense.' "

In a way, the purpose of script development is to allow for negative events to be "spun" as positive by management. ("Never talk about costs, talk about investment," Newell-Legner says.) Asked by this writer to role-play a common scenario - a customer questioning his club's cancellation of its towel service - Quiseng deftly accentuates the positive.

"Like most businesses, we're having issues with rising costs," he tells this would-be customer with no hesitation. "In order for us to maintain your membership fee at this level, we're looking at opportunities where we might be able to save."

The question, of course, is not whether a customer-service expert like Quiseng can follow your script, but whether your employees can. Nancy DeWitt, owner of Peak Fitness & Performance in Delphos, Ohio, says she prefers to handle the tough questions herself - "Anything about prices, anything negative, would be brought to me," she says - but as Newell-Legner points out, even this moment should be scripted.

" 'Oh, that's a great question; I wish I knew the answer,' " she says in full on-the-floor mode. " 'Why don't I find out the answer and get right back to you?' You want the employee to make it a positive response, assure the customer it will be taken care of and give him or her a time frame in which he or she will get an answer."

To ensure that employees are hewing to the script - and to keep tabs on specific conversations that can be used as fodder at the next monthly team meeting - Quiseng employs occasional mystery shoppers and a monitor that connects his desk with the front desk. ("I don't call it a baby monitor, but it is a Fisher-Price," he says, laughing.) He's not there to be a critic, but an audience of one - he's watching to see if the employee is believable in the role.

"It has to be performed so well that it doesn't sound scripted," Quiseng says. "It takes practice. The best actors are the ones who can play different roles, but you believe them because they come across as so sincere. They've really got to work at that."
Log in to view the full article