ACE and ACSM release lists of fitness trends and techniques that provide multiple health benefits.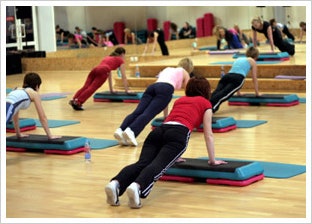 At this time of year, when the patrons of health clubs and recreation centers are shaking off their holiday hangovers and rededicating themselves to living healthy lifestyles, perhaps it's worth considering whether your program options are meeting their needs. Thankfully, two organizations that are well versed in exercise trends and techniques have made your job easier.

Based on extensive surveys of their professional membership, the American Council on Exercise and the American College of Sports Medicine each recently announced their top anticipated fitness trends for 2009.

In a December press release, ACE chief science officer Cedric Bryant said the "overarching theme for fitness in 2009 is getting more bang for the buck. Consumers will engage in workouts that provide multiple benefits due to time and economic limitations."

Though not listed in any particular order, the ACE list included "boot camp" workouts, budget-friendly workouts, specialty classes, circuit training, kettlebells, sport-specific training, fitness programming for baby boomers and technology-based fitness.

As for the ACSM results, the top three fitness subjects - educated and experienced fitness professionals, children and obesity, and personal training - were also atop last year's list. That fact should send a clear message to fitness providers, according to Walter Thompson, lead author of the survey. "When predictions become consistent, we view it as an opportunity for education and action," Thompson said in a press release. "These developing themes will help health and fitness professionals give the best possible service to the public, and also help the public understand the quality of service they should be receiving as clients."

Also among the ACSM list of trends were strength training, core training, fitness programs for older adults, stability ball exercise and balance training.