I was a New Yorker on June 20, 1986, and (then as now) an avid newspaper reader. Today, I guess you'd say I was a voracious consumer of informational content. Anyway, it was with quite a bit of amusement that I read the box on the front page of The New York Times announcing that the paper now accepted that the term "Ms." had become common usage and, accordingly, it would henceforth be adopted as an honorific.
Talk about being late to the party. "Ms." was coined in 1952, entered widespread usage in 1971 with the founding of Ms. magazine and in 1972 when the U.S. Government Printing Office starting using it in official documents, and by mid-1986 had been the center of intense debate in the Times newsroom for more than three years, ever since vice presidential candidate Geraldine Ferraro came on the national scene. (Ms. Ferraro was referred to in the pages of the Times throughout the 1984 Presidential election as "Mrs. Ferraro" even though Ferraro was her maiden name; without "Ms.,"she could only accurately be rendered as Mrs. Zaccaro, her husband's surname.)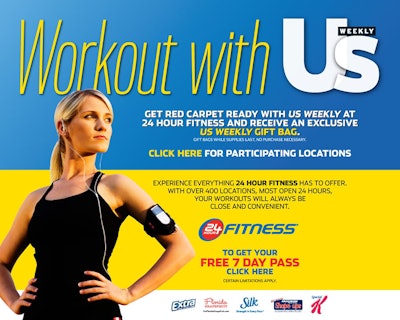 I bring this up because a 24 Hour Fitness press release just hit my desk that is the club chain's "Ms." moment. Apparently, the chain "plans to expand its hiring criteria to include several top fitness certifications as it looks to add to its current roster of more than 3,000 certified personal trainers across the country. "Hoping to fill" "1,200 open positions," 24 Hour "now recognizes accreditations from nine of the nation's most esteemed fitness associations": the American College of Sports Medicine, the American Council on Exercise, the National Academy of Sports Medicine, the National Strength and Conditioning Association, The Cooper Institute, the International Fitness Professionals Association, the National Council on Strength and Fitness, the National Exercise and Sports Trainers Association and the National Federation of Professional Trainers. In addition, "24 Hour Fitness will also accept a fitness-related bachelor's or master's degree as a qualification for a personal training position.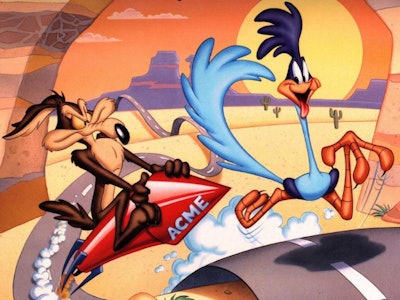 Um, that's everybody, isn't it? Well, okay - it leaves out those trainers who, a la Wile E. Coyote, purchased their certification online from ACME Fitness Certifications Inc. But it does make you wonder who at this moment is training the chain's more than 3.5 million members at more than 400 clubs nationwide. Also, can there really be 1,200 open positions simultaneously at 400 clubs? Did everybody decide to quit together, as a way of sticking it to da man? Did any of them give two weeks' notice?
In 1986, if the Times had simply started using "Ms.," few people would have noticed. Similarly, in 2010, 24 Hour Fitness could have taken out ads or posted an application on its web site, making note in both of the high standards expected of all its personal-trainer applicants. With this effort, 24 Hour Fitness lets everyone see the revolving door leading into and out of its 400 fitness floors.