Suffolk (Va.) Parks and Recreation is a place for children to learn fundamental sports skills, enhance communication skills, build social relationships and just have fun – all through youth sports.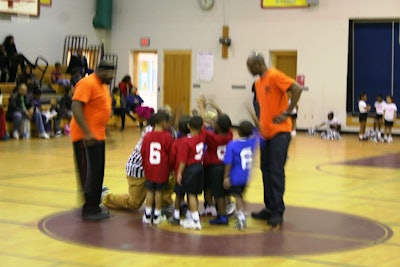 To make sure this happens, the staff emphasizes the importance of getting coaches, volunteers and the outside youth sports programs they work with on board with their philosophy, reinforcing the department's recreation-based approach to youth sports and providing a consistent message and environment for the children who participate in their program.
Suffolk Parks and Recreation serves children from age four to 15 and offers basketball, soccer, swimming, T-ball, tennis and Hook A Kid On Golf, as well as hosting soccer and basketball camps. It also offers a Lil' Program, developed for children aged four to five who are not yet ready for organized sports. The Lil' Program offers basketball (Lil' Dribblers), soccer (Lil' Kickers) and cheerleading (Pom Pom Squad), all focused strictly on promoting sportsmanship and teaching fundamentals.
Volunteer coaches receive a thorough training in the psychology of coaching youth sports, communication teaching, child abuse prevention, injury prevention, nutrition and hydration and working with parents through the National Youth Sports Coaches Association (NYSCA), a program of the National Alliance for Youth Sports.
"We have created an atmosphere of coaches who want to give back by working with our youth so we give them the tools to do so," says Roberto Ramos, recreation specialists II at Suffolk Parks and Recreation. To support those who want to volunteer coach and show appreciation for the time they dedicate to the program, Suffolk pays for the NYSCA training and background checks for first-time coaches.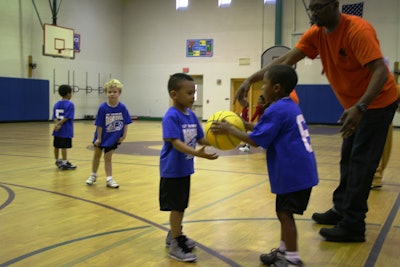 "We also treat all coaches and volunteers to an end of the year dinner and awards ceremony for all of the hard work they have done throughout the seasons," adds Ramos. "We want our coaches, volunteers and outside organizations we work with to know how valuable they are to us."
Outside youth sports organizations areanother important element of maintaining Suffolk's positive youth sports philosophy, says Ramos. "Outside organizations help our youth stay involved in sports when our seasons are not running."
Suffolk works to help build the outside sports organizations by not offering programs that would compete with those already established — soccer, baseball and football, for instance — and offering field-use, equipment. But to ensure that the recreation department's philosophy is upheld, the coaches from these outside youth sports organizations must also complete NYSCA training.
"The training helps bring a lot of coaches back each year – the ones who have a passion for the game and want to work with the youth," says Ramos. "We work to establish great communication with them."
He says they have seasonal sit down meetings to go over expectations, rules and schedules of the season and to make sure everyone is on the same page with Suffolk's accountability procedures. They also touch base every two weeks to see how their programs are running and to check on any issues that may come up so they can be solved early on. "Our goal is to keep an open line of communication so that if any problems arise, we can solve them in a quick and calm manner," Ramos says.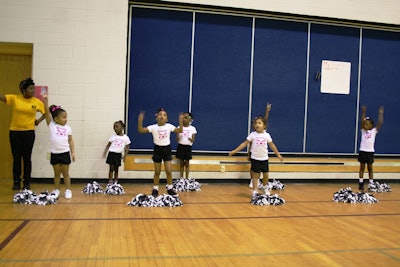 Feedback from coaches and volunteers is essential to the development of the youth sports program at Suffolk. They provide unique insight, which Ramos says has helped them improve the youth sports program, leading to better rule clarification, uniform changes, improved communication with officials and more play opportunity for children in soccer.
Also, as a result of coach suggestions, Suffolk youth sports programs now kick off each season with a fun day. "Our preseason fun day helps promote good sportsmanship by challenging youth in a variety of skills drills but also meeting and working with youth from other teams," Ramos says. "Our goal through fun day is to build camaraderie."
Even complaints from parents are turned into a positive and help the staff better serve the community. "We value the opinion of everyone in our league, be it a good experience or a bad one," says Ramos. "We want to know why people feel the way that they do and how we can correct it."
Complaints have led to officials with better knowledge of the rules, hiring a more affordable picture company for team photos and fine-tuning communication methods with parents.
Suffolk Parks and Recreation is one of five youth sports programs to be named the 2014 Excellence in Youth Sports award winners.
"To win the Excellence in Youth Sports Award really shows our community that our programs are top notch," Ramos says. "This also shows the dedication of our coaches, staff, parents and volunteers who have put a ton of time to create these programs and we share this award with everyone who has been a part of our programs. The Excellence Award shows that hard work does pay off, and to our community it shows that our city is growing and can come together and create great programs."
Developed by the National Alliance for Youth Sports and Athletic Business magazine, the award recognizes programs that are doing superior jobs of conducting diverse activities with a focus on providing safe and positive experiences for all participants, including children, parents and coaches.The five winners of the 2014 Excellence in Youth Sports Award are being announced in this space over the next five days. The awards will be presented to program administrators at the Athletic Business Conference & Expo in Orlando on Friday, Nov. 14.
---
Story written by Linda Alberts, public relations coordinator for the National Alliance for Youth Sports.