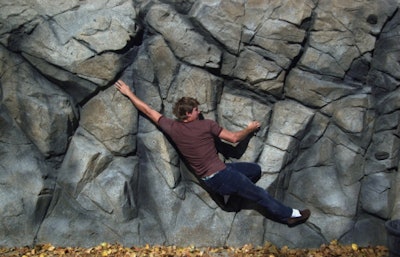 The mountain ranges that run through Tennessee are so majestically crafted for climbing that you may question their naturalness.
For those with little or no climbing experience, however, Tennessee's ridges and canyons may appear grand but prove too daunting or dangerous to explore.
Outdoor Chattanooga, a division of the city's Department of Economic and Community Development, has started the Chattanooga Area Interscholastic Climbing League to combat those fears and show high schoolers the ropes of climbing.
"The Interscholastic Climbing League is a way to get youth introduced to and involved in the sport of rock climbing," Terri Chapin, Outdoor Chattanooga's recreation programs coordinator, told Nooga.com.
RELATED: Climbing Gyms Proliferate as the Sport Takes Hold
Though only in its first year, the student-driven organization has more than 100 participants, all of whom are in grades nine through 12.
"This is an instructional league," Chapin said. "Outdoor Chattanooga provides the information and training, and we have been running introductory climbing and belay classes."
The league's practices are held at Chattanooga's three commercial climbing gyms, which, if needed, provide training to the kids; no experience is necessary for the climbers — or coaches.
Because the Chattanooga Area Interscholastic Climbing League's main goal is to introduce kids to the lifelong sport of climbing, all the while build their confidence and allow them to have fun.
"You can climb your whole life—it's a great, healthy sport," said Chapin. "The league works to capture the kids that would not have sought it out, and it's a great way to get people started in rock climbing."