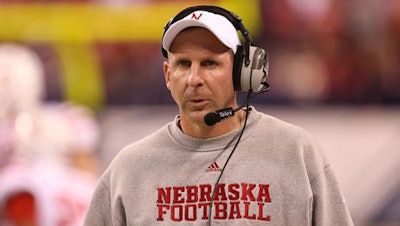 Though he compiled a 67-27 record in seven seasons as Nebraska's head football coach, Bo Pelini was let go by the university's athletic director on Sunday.
Pelini won at least nine games in every season at Nebraska — including a 9-3 record this season — but to the chagrin of Husker fans, his teams consistently came up short when it mattered most.
Since 2008, the Cornhuskers have gone 8-17 against AP-ranked teams, have been winless in conference title games and haven't appeared in a BCS Bowl game. Perhaps the Cornhuskers' most notable performance this year came in a loss to Big Ten West foe, Wisconsin. Nebraska surrendered 408 rushing yards in three quarters to the Badgers' Melvin Gordon, an FBS record at the time.

Log in to view the full article