When it comes to providing fun and innovative youth programming that puts giant smiles on kids' faces, the Beale Air Force Base Youth Programs staff has it mastered.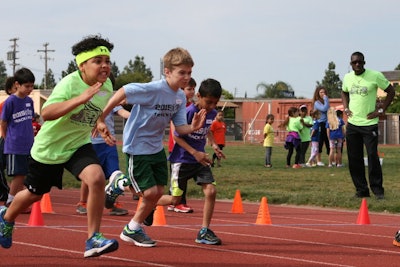 "Everything about our program is focused on the children's well-being," says Jeanene Graves, youth sports and fitness director at Beale Air Force Base Youth Programs in California, which also won the Excellence in Youth Sports Award in 2006. "We want them to succeed and for the experience to be positive. We often have to play the role of 'mom' or 'dad' when their parent is deployed and we don't take that responsibility lightly."
That is certainly evidenced by the department's relentless commitment of helping children ages 3 to 18 embrace healthy activities and lead active lives by consistently rolling out fun-filled fitness challenges that grab the kids' interest and keeps them fully engaged year-round.
"Our programs are successful because we do everything in our power to make every child feel good about themselves in the safe, fun and stable environment we have created," Graves says. "We believe that through sports they can learn valuable lessons like leadership, team unity, sportsmanship, fair play, character, respect and responsibility."
Children get to participate in memorable events like Wet 'n Wacky Fridays and Operation Night Hoops, as well as dodge ball, paint ball and team relays.
Plus, there are an impressive array of camps, clinics and activities to choose from throughout the year, such as the British Soccer Camp, Gymnastics Camp, Ultimate Frisbee and America's Kids Glow Run.
"We take great care in continually seeking new and fresh ideas, often through the National Alliance for Youth Sports, to keep our kids safe, active, healthy, learning and having fun," Graves says.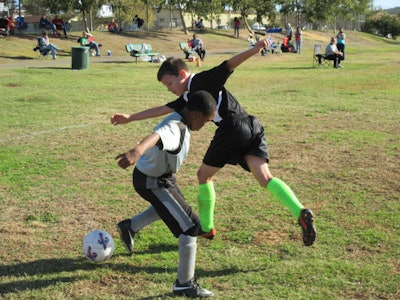 For those young athletes looking for team sports the staff has that covered with basketball, cheerleading, swimming, soccer and baseball. For the younger kids they offer the widely popular Start Smart Sports Development Programs, which enable kids to learn the basic fundamentals of the sport in a fun environment that sets the stage for a smooth transition into organized sports in the future.
There are also plenty of opportunities to try out some less-traditional sports such as track and field, gymnastics and even martial arts.
Log in to view the full article