When it comes to providing quality youth sports programming, the Oconee County Parks and Recreation Department in Georgia is committed to excellence, and the more than 4,000 children ranging from age 4 to 18 that annually participate in its programs reap the benefits of that commitment.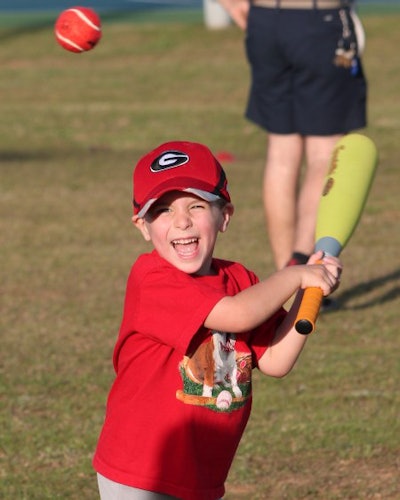 "The Oconee County Parks and Recreation Department is committed to excellence and providing safe, inclusive and fun youth sports programs," says Lisa Davol, deputy director at Oconee, which also was an Excellence in Youth Sports award winner in 2010.
The department offers recreational youth sport programs that allow children to participate, develop skills, and learn the game in a fun and safe environment, regardless whether it's basketball, cheerleading, lacrosse, flag football, golf or many of the other sports offered.
Soccer reigns as the department's most popular sport, with 12-week seasons conducted in both the fall and spring serving roughly 1,800 total participants. More than 750 kids also take to the courts to participate in basketball, which is offered during the winter and spring. The department also conducts special events throughout the year that generate lots of participants – and lots of smiles – such as its Pitch, Hit and Run; and Punt, Pass and Kick competitions.
Coaches and parents are also well-versed in the department's mission and philosophy. For more than a decade Oconee County has trained coaches through the National Youth Sports Coaches Association (NYSCA) and parents through the Parents Association for Youth Sports (PAYS). Since 2002 nearly 10,000 adults have been trained through those two programs combined.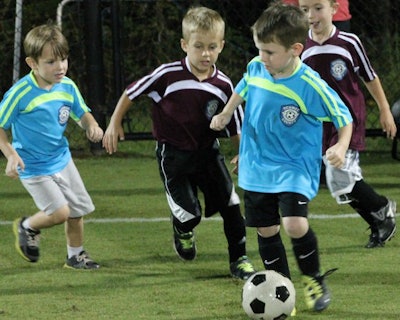 Oconee County also works with four outside youth sports providers that utilize its facilities: Greater Oconee Area Lacrosse, Oconee County Little League, Oconee Futbol Club and Tennis for Life.
"Each group must comply with our User Group Agreement that outlines our policies and procedures," Davol says.The Oconee staff also takes a proactive approach when it comes to injury prevention, as it conducts daily safety inspections for everything from ensuring the soccer goals are properly anchored to routinely inspecting all playing equipment to make sure it is safe for players to use.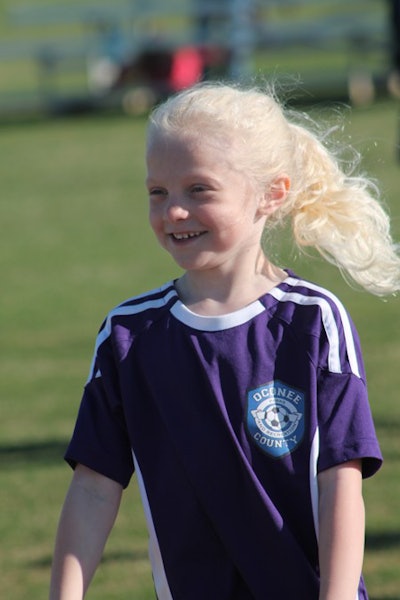 All its volunteers are required to submit to a criminal history check as part of the screening process and complete NYSCA training. Coaches are also required to wear a Coach Badge while coaching their teams that verifies they have completed the criminal history check and NYSCA training.
staff members have also completed the Academy for Youth Sports Administrators to earn their Certified Youth Sports Administrator (CYSA) credential.
Clearly, the Oconee County Parks and Recreation Department has all the bases covered when it comes to providing truly excellent youth sports programming.
Developed by the National Alliance for Youth Sports and Athletic Business magazine, the award recognizes programs that are doing superior jobs of conducting diverse activities with a focus on providing safe and positive experiences for all participants, including children, parents and coaches.The eight winners of the 2015 Excellence in Youth Sports Award are being announced in this space over the next eight days.