When the YMCA of Greater Kansas City asked board member Daphne Bascom to review a new job description, Bascom, an Oxford-educated reconstructive surgeon and then-executive at leading electronic medical records provider Cerner Corp., shocked her colleagues by saying she'd like to be considered for the position herself. In January, Bascom accepted a significant pay cut to become not only the Kansas City Y's first senior vice president of community integrated health, but the only physician employed at any Y location outside the national office. AB senior editor Paul Steinbach asked Bascom, 50, who lost both her parents to preventable diseases within the past five years, to describe the motivation behind her career change.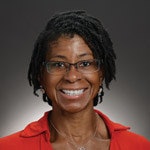 Why take this leap at this stage in your career?
I had spent the majority of my career treating disease. Then, in my role at Cerner, I had been facilitating conversations between the Y, one of our leading hospitals in town and Cerner around population health. How can we manage people's health better, with a focus on not necessarily waiting until they're sick, but hopefully focusing on wellness and prevention and keeping them out of the hospital? I was on the board of the Y for two years and had begun to see the transition the Y was making from being a swim-and-gym to really wanting to be a community resource that could serve as part of the healthcare team.
What do you personally hope to accomplish?
The short-term goals are to help communicate what the Y does. I think even locally most community organizations and most healthcare partners think of the Y as a swim-and-gym, but we do deliver a whole host of evidence-based programs. We can be a partner as part of that extended-care team to help keep people healthy in the Kansas City community. My second goal is to help identify opportunities to sustain what we're doing. How can we make sure that the same type of evidence-based programs we're delivering to Kansas City are available to community members in other parts of Missouri?
What's a program example?
We're best known for our diabetes-prevention program. The YMCA has been delivering diabetes-prevention programs at Ys across the United States for almost 10 years, and the Y was one of the early partners with the Centers for Medicare & Medicaid Services in helping demonstrate the value of lifestyle modification as a way to prevent people with pre-diabetes from progressing to diabetes.
How do you communicate the Y message?
I've been posting webinars that I open up to the community and arranging meetings with clinical and executive leadership at healthcare organizations around the Kansas City area to help introduce our programs and identify opportunities for collaboration. The Y is in a great position, because we are helping serve as a convener. We're not in this for money. No one sees us as trying to steal patients or dollars. We can help be the coordinator for a lot of these different players who are coming together and wanting to have a conversation around how we actually become a healthy state. That's really what our role is.
Could Y-employed physicians become a trend?
I know that my boss has shared the position description. We've spoken with multiple Ys on the what, the why and the how. Even if there may not be one of us at every Y, I consider myself as a resource for Kansas City and Missouri. I'm more than happy to help anywhere, and that goes for any Y. Our hope is that this becomes an investment made by other Ys, whether it's a physician or a clinician — it could be a nurse — but having the clinical ties. Other YMCAs are looking at it closely.
Any progress that you're particularly proud of?
The YMCA of Greater Kansas City has partnered with a company called Noom, and we are using a smartphone platform to start to connect with members of the community around diabetes prevention and blood pressure management. This is a brand-new venture for the Y in that we've taken our in-person programs and we're trying to meet people where they are. It may be that you have high blood pressure, but you can't get to a Y or one of our community sites where we deliver our programs, but if I can have one of my coaches communicate with you via your smartphone, we can do the same things. We're proud to be the first Y to do that, and we think it's an opportunity in particular to reach people where there may not be a physical Y present, but we can use our team to extend those services. Coming from a technology company, this was right in my wheelhouse. I love technology.
How do you view the state of healthcare in the U.S.?
I think our partner healthcare organizations recognize that today they are compensated for treating disease. That's the operational model for our healthcare system. We pay hospitals to treat sick people, not to keep people well. Using community services such as the Y can actually help make an impact. This could be through education. It could be making sure that they have access to healthful foods. It could be helping make sure that they have access to safe places to walk. We won't be paid for what we're doing necessarily, nor will healthcare, but I think everyone recognizes that prevention is the only way we're going to have an impact on the rising cost of care in the United States.
Is it safe to say personal finances aren't your priority?
Part of this was personal for me. I feel very strongly that if some of the things I'm doing today had been in place five or 10 years ago, I might still have my parents here with me. And that's something I can't put a dollar sign to, because of how much family means to me. There are huge opportunities to make sure that other people's families stay intact longer. Maybe I won't retire at 60, but I think if my mom or dad were alive, they'd say I'm doing the right thing.
---
This article originally appeared in the July | August 2017 issue of Athletic Business with the title "Kansas City Y hires doctor to promote health efforts" Athletic Business is a free magazine for professionals in the athletic, fitness and recreation industry. Click here to subscribe.