Rockford, Ill., has seen its share of challenges over the past couple of decades — from rising poverty and crime to declining education and population — but a paradigm shift toward access is proving pivotal for the city's students and citizens alike.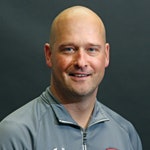 The students of Rockford Public Schools District 205 (RPS 205) continue to benefit from the district's foresight during the 2011-12 school year, when officials eliminated the 2.0 grade-point average (GPA) eligibility minimum for students involved in athletics and co-curricular activities. Going off the beaten path is never easy and usually entails a good deal of criticism, but it was evident that the district needed to do things differently to better serve the community.
District officials were critiqued by ESPN's Outside the Lines (OTL) for their efforts to eliminate the eligibility requirement, and the naysayers said academic standards were simply being lowered or, worse, eliminated altogether. Despite these criticisms, the district was vindicated by the data.
Since dropping the 2.0 GPA minimum, activities participation doubled to an all-time high of 52 percent in 2016. As a result, student-athletes are challenging themselves more, as reflected in the 220 percent increase (from 1,883 to 6,027) in advanced-placement courses taken. Moreover, the grade-point average of students involved in athletics or activities (2.37) continues to trend far better than those who do not participate (1.37).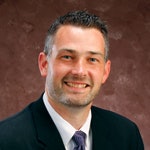 After delivering data that reflects a sound investment in Rockford's youths, OTL aired a follow-up segment earlier this summer commending RPS 205 for its counterintuitive yet progressive methods. It's a process predicated on forward-thinking that extends throughout the district's faculty, staff and coaches who serve as the support system for students wanting to compete both academically and on the field. Reinforced by strategic hires of some of the region's best coaches and mentors, RPS 205's access-based model prepares area youths for life beyond high school.
With any success story, proper preparation is essential. In its latest strategic plan, RPS 205 magnified — in writing on the district's website — the significance of participation rates. The core belief is that athletics and activities are a positive intervention, and participation begets teamwork, accountability and results.
But Rockford didn't stop with its schools, choosing instead to take a holistic approach to bettering the community. Many of the U.S. Census Bureau's statistics about Rockford serve as a reminder of why promoting ease of access and opportunity for students is a priority for residents, too. These figures include a poverty rate of nearly 25 percent, a bachelor's degree rate of only 20 percent, high crime rates and a dwindling population.
In this context, athletics continues to be an important platform across the entire region, thanks in part to a deliberate build-out of sports facilities in all parts of town. Beyond the venues offered by RPS 205, partnerships involving the park district, Boys and Girls Clubs and other organizations continue to reinforce the narrative of progress through increased access.
Since 1984, the Rockford Area Convention & Visitors Bureau (RACVB) has hosted regional and national events in an effort to draw attention and revenue to the area. More recently, the bureau has integrated local success stories into its marketing programs, including the sports-specific Bring Your Game 2 Rockford (BYG2RKFD) campaign. Officially launched in late 2016, BYG2RKFD exists to serve the residents and visitors of Winnebago County. Actualized room nights and estimated economic impact from visitor spends are still standard tourism metrics, yet Rockford focuses as much on the positive impact on its successful sports participants as it does on the economics of such marketing initiatives.
RACVB and RPS 205 partnered most recently in June 2017, when the bureau and its first-ever sports brand ambassador, Fred VanVleet — Rockford native, Auburn High School (RPS 205) alum and Toronto Raptors guard — co-produced the FVV Summer Camp & Fan Fest in downtown Rockford. The event generated impressive numbers, including 2,700 attendees over three days, 220 youth participants in the two-day camp (including 47 who had their registration sponsored by caring fans and businesses), and 156 stories about the weekend circulated through the media.
Again, the main concern was less about the immediate economic impact from hotel overnights and more about the opportunity to strengthen the Rockford community. Much like RPS 205 dropping a GPA minimum, this may seem counterintuitive within the traditional framework of tourism marketing. However, officials in both the RPS and RACVB remain certain that they provided access to another unforgettable experience for Rockford area residents because of partnerships that reflected the best interests of the community.
And to serve the unique needs of their hometown, these entities gladly intend to continue to lead from outside the industry norm.
---
This article originally appeared in the September 2017 issue of Athletic Business with the title "How one city beats the odds by breaking down barriers — and norms" Athletic Business is a free magazine for professionals in the athletic, fitness and recreation industry. Click here to subscribe.