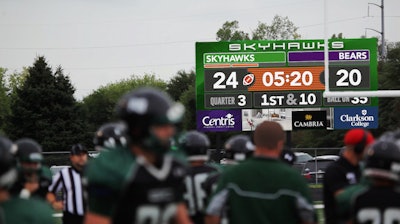 This sponsored content was paid for by ScoreVision. What is sponsored content?
An entirely free digital scoreboard upgrade. It sounds too good to be true, but that is exactly what Reverend Jonathan Dinger and Grace Lutheran School received when they partnered with ScoreVision's digital ad service.
"Once I learned about the advertising capabilities of the software, I felt confident I could find sponsors in our community. In a handful of days, we had enough interest to cover both the hardware and annual software costs of the system," said Dinger.
Log in to view the full article