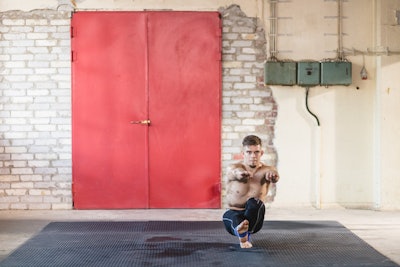 This sponsored content was paid for by Method Makia. What is sponsored content?
For student-athletes and weekend warriors alike, finding time to adhere to a workout regimen can be challenging. Getting to the weight room or into the gym might be a priority, but not necessarily a daily reality. To supplement one's structured fitness routine on those days when getting to a fitness destination seems impossible, Method Makia allows for working out from the comfort of one's own home.
Method Makia is an all-in-one system of exercises that focuses on strength training at home for weight loss. It is mainly designed for those who have trouble getting around to working out but are passionate about developing muscles and burning fat. Based on the athlete's progress, Method Makia provides a step-by-step plan that is tailored to one's skill. For this reason, the system is suitable for those with the well-developed physique as well as beginners.
In the workout world, the Method Makia program is known for targeting athlete's muscles with many sets of strength exercises at home. They encourage a person to start developing mobility, endurance and performance skills with no need to spend countless hours at a gym. Most of these sets do not require any equipment, making it easier for enthusiasts to keep fit and stick to their individual plans.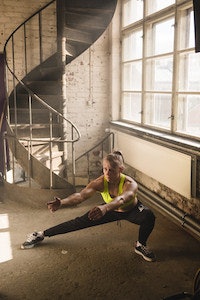 What exactly lies behind this daily workout routine at home?
Aimed at providing everyone with a perfectly adapted workout routine, Method Makia features 11 unique programs which vary in difficulty, duration and training combinations. It all starts with analyzing one's current level and demonstrating the best bodyweight exercises that are selected from 1,400 moves.
On the whole, Method Makia is a sort of a forward-looking personal trainer, committed to assisting workout plan followers in:
building up small and large muscle groups;
challenging the body in a completely different way;
turning exercises to one's advantage;
adding new moves in an athlete's routine;
giving a few pointers on how long enthusiasts are supposed to rest between sessions;
encouraging workout plan followers to achieve their fitness goals.
It is also about the carefully prepared HIIT training plan
Method Makia includes high-intensity interval training programs for beginners as well as pros. There are more than 120 HIIT sessions in the system, allowing enthusiasts to boost their endurance and muscle-to-fat ratio through intense cardio exercises that last a couple of minutes.
Similar to bodyweight moves, HIIT sessions are recorded and controlled by the system. Thus, an athlete can not only change the difficulty of endurance exercises but monitor the progress at any time.
Also, Method Makia introduces a healthy nutrition plan in the app for those who want to add it to their long-term workout strategy. It resembles a low-carb diet and provides an athlete's body with new non-carbohydrate energy sources. The Method Makia enables exercisers to monitor their weight-loss progress and calculate BMI.
If the features of Method Makia appeal to you, feel free to find out more about the program at Methodmakia.com or check out the infographic by clicking here.