Eradicating debilitating disease. Shining a light on social injustice. Advocating for safer sports and greater access to fitness. Equipping schools to best handle life-and-death situations.
Athletics, fitness and recreation are industries focused on active lifestyles, but they can also inspire lives dedicated to activism. This is clearly evidenced by the individuals appearing on AB's first-ever list of industry difference-makers. These are people who have demonstrated a sustained willingness to right perceived wrongs, turn tragedy into hope and blaze trails for others to follow. They include pioneering entrepreneurs and heroes born out of horrific circumstance. They are parents, spouses, peers — leaders.
We hope you find their ongoing efforts as inspiring as we have.
— The Editors
---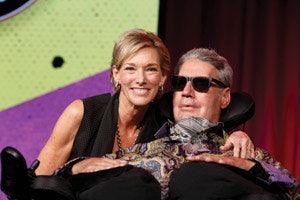 Augie and Lynne Nieto,
Augie's Quest
Augie Nieto's is a heartbreaking and inspiring story — a man who revolutionized the fitness industry ironically betrayed by his own body when he was diagnosed with ALS in 2005. Known for his role in shaping today's fitness world as the co-founder and CEO of Life Fitness, Augie founded Augie's Quest, an organization that raises funds for research by leveraging his long-standing relationships in the fitness industry and global business community while operating like a highly successful business accountable for results. Under his leadership as board chairman of both Augie's Quest and the ALS Therapy Development Institute, the two entities have raised more than $120 million total.
Augie's wife Lynne serves as the "voice" of Augie's Quest and also sits on the ALS TDI board. Her leadership, vision and focus on the bottom line, where her accounting background comes into play, have been key to the program's success. Augie's Quest is the first nonprofit to ever get a drug from inception to a Phase One trial — in any disease category.
"Developing drugs for orphan diseases is a lengthy and expensive process, and we've been able to shorten the timeframe and accomplish this at a fraction of the cost," says Augie. "Our hope is that we'll have a treatment for ALS very soon and that when we do, the fitness industry will be able to put their name on it!"
---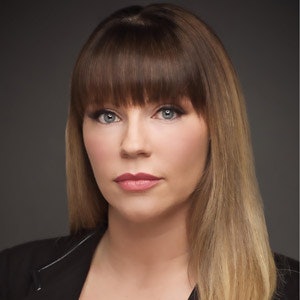 Brenda Tracy,
#SetTheExpectation
In 1998, Brenda Tracy was drugged and brutally raped by four men in a dorm room at Oregon State University. Two of the men involved were football players. After reporting the incident, she endured a backlash of scorn and disbelief from her community and eventually dropped her case, leaving the men who had assaulted her to go free. At the time, she was a single mother without a college degree, fighting to pay the bills. She felt defeated and admits to contemplating suicide. Thankfully, that wasn't the route she chose.
Today, Tracy is a certified nurse and mother of two, as well as an unrelenting activist and lobbyist in the fight against sexual violence in sports. She has bravely spoken about her experience at universities and high schools across the country and recently launched the #SetTheExpectation campaign, which asks coaches to download and sign, along with their players, a pledge that states that sexual assault and violence are never okay. Tracy says her strength to continue her mission is rooted in her faith.
"I believe in the power of one person to create change," she tells AB. "I may not be the person who changes the world, but I might inspire the person who does."
---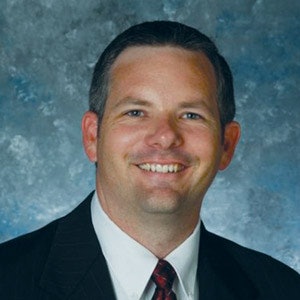 Jason Bennett,
California Athletic Trainers' Association
Dr. Jason Bennett, DA, ATC, has emerged as a leading advocate for the licensure of athletic trainers in California, the only remaining state in America lacking AT regulation of any kind — a major public health and safety concern.
Bennett became involved with the Far West Athletic Trainers' Association (FWATA) as a student in 1995 and has committed himself to athletic training recognition in California ever since. After earning his doctorate, Bennett became the scholarship chair for FWATA, then the political action committee chair for the California Athletic Trainers' Association (CATA). He joined the AT faculty at Chapman University in 2002 and became that program's curriculum director in 2010.
In 2015, Bennett stepped into his current FWATA role as the elected president of CATA and has worked in that capacity to lobby for AB 1510, a bill introduced last year to establish state licensure of athletic trainers. He has also been a strong advocate for the increased hiring of certified ATs in secondary schools. In August of this year, Bennett began a new role as the director of the Cal State Fullerton athletic training program, and he intends to focus his efforts on achieving appropriate placement and pay for athletic trainers — primarily in college and secondary school settings.
---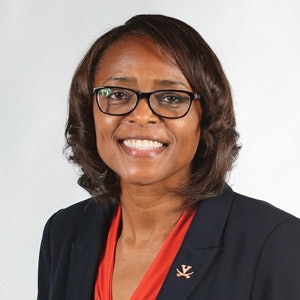 Carla Williams,
University of Virginia
In the year 2018, it can sometimes feel like there is no new ground to till. And yet, even today, we're seeing firsts, as individuals are achieving historic things. Carla Williams is just such an individual. In 2017 she became the first African-American woman to lead a Power Five athletics department. In doing so, she is partly responsible for shifting perspectives on who can rise to the highest levels of collegiate athletics.
Historically, the role of major college athletic director has been occupied by white men. "To see someone achieve those things you never thought were possible makes all African-American women think, 'I can do this too,' " said Carmen Williams, Carla's daughter, at her introductory news conference.
Just the 10th AD in University of Virginia history, Williams succeeded longtime Cavaliers AD Craig Littlepage, who himself was the Atlantic Coast Conference's first African-American athletic director. Under Williams, the Cavaliers athletic department has announced a new athletics facilities master plan, which among other things calls for the renovation of the 27-year-old McCue Center.
---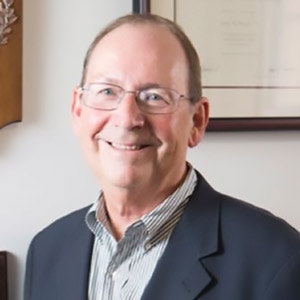 Americans don't move the way they used to, and the evidence is everywhere. Kids are forgoing sports in favor of screens, schools are cutting back physical education programs, and obesity rates are at an all-time high. Increasingly, it seems, we're content to be still — but that stillness comes at a cost. Inactivity contributes to obesity, which in turn increases the cost of providing healthcare, and the World Health Organization ranked physical inactivity fourth on a list of leading causes of death.
Still, there's hope.
PHIT America is an organization dedicated to getting America moving again. Founder Jim Baugh says his group is attacking what he calls the "Inactivity Pandemic" by seeking to increase the number of Americans, especially kids, who participate in sports and fitness activities. "We are rebuilding physical education programs in schools, helping to pass the PHIT Act and educating Americans on the values of being physically active," Baugh says.
The PHIT Act, legislation that would make it possible for Americans to use their pre-tax HSAs and FSAs for sports- and fitness-related expenses, has been passed in the House of Representatives. Meanwhile, PHIT America's GO! Grants have helped 600 schools and more than 300,000 kids become more physically active.
---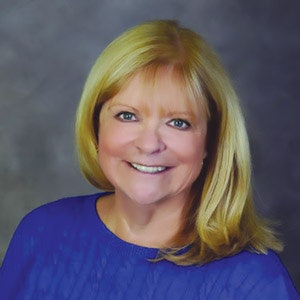 Rachel Moyer,
Greg Moyer AED Fund
On the night in December 2000 that their 15-year-old son Greg died of sudden cardiac arrest during a high school basketball game, Rachel Moyer and her husband launched the Greg Moyer AED Fund, which she still serves full-time as educator/lobbyist/grant writer. The organization's primary purpose is to put automated external defibrillators within reach — physically and financially — of school administrators anywhere in the country.
Moyer estimates that at least 10,000 AEDs have been placed as a result of the foundation's legislative influence, and foundation-linked AEDs have likely saved hundreds of lives. Her efforts have led to the outright donation of some 3,500 AEDs, often in honor of a child who died from SCA. She also targets school districts that have saved a life using an AED, ensuring that every building in that district gets its own device.
An AED wasn't there for her son 18 years ago — a scenario Moyer feels no one else should ever have to face. "This effort comes from my heart in that we can save others," she says. "Success for me is measured in heartbeats."
---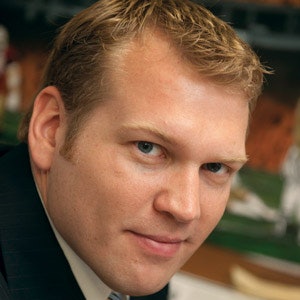 Chris Nowinski,
Concussion Legacy Foundation
A former college football player and professional wrestler with his own concussion history, Chris Nowinski established the Concussion Legacy Foundation in 2007 after uncovering the third and fourth cases of chronic traumatic encephalopathy among deceased NFL players. Eleven years later, the foundation's research collaboration has diagnosed CTE in 110 of the 111 former NFL players examined, and has discovered CTE in ice hockey, soccer, baseball, and even teenage football players. To date, more than 600 brains have been gathered for research, largely due to Nowinski's efforts.
This year alone, the foundation launched the CLF Global Brain Bank, partnering with universities in Australia and Brazil to study CTE; saw its concussion education program Team Up Speak Up adopted by more than 250 sports organizations, including NFHS, USA Hockey, US Lacrosse, USA Rugby and the Ivy League; and introduced Flag Football Under 14 to educate parents that flag football is a smarter choice before high school.
"I am more concerned than ever for my future brain health and that of other former athletes," Nowinski says. "We need the sports community to come together to not only accelerate research, but commit to CTE prevention, which begins with reforming sports to reduce head impacts, especially among children."
---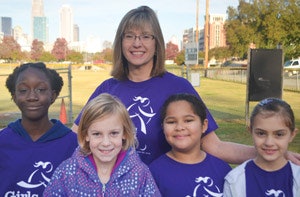 Liz Kunz met Girls on the Run founder Molly Barker in 1996 while working for the Greater Charlotte (N.C.) YMCA. Girls on the Run launched that year with the mission of inspiring girls to be joyful, healthy and confident using a fun, experience-based curriculum that creatively integrates running. The 10-week program for girls in grades 3 through 8 includes a community service project and culminates with a celebratory 5K event.
Kunz joined Girls on the Run as a volunteer in 2002. Since 2008, she has served as chief executive officer of Girls on the Run International, setting strategic direction, leading change, and creating an appreciative culture of innovation and empowerment. The organization that served 13 girls in Charlotte in 1996 has to date served 1.6 million girls through local councils in all 50 states.
With more than 330 5Ks held annually, Girls on the Run is now the world's largest 5K series by number of events. It was recently included as a top research-based program in a social-emotional learning guide developed by researchers at Harvard University and has been recognized by the National Afterschool Association (NAA) as one of America's most influential after-school programs.
---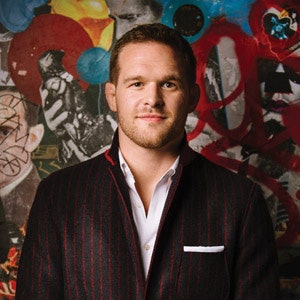 Former collegiate wrestler Hudson Taylor founded Athlete Ally in 2011 to ensure that everyone involved in sports is educated about LGBTQ issues, that sport policies are uniformly inclusive and that athlete activism is not only accepted but expected.
Last fall, Athlete Ally launched the Athletic Equality Index — a ranking of the LGBTQ policies of athletics departments in the Power 5 conferences — and the number of Power 5 schools with transgender-inclusive sport policies has since quadrupled. Athlete Ally will soon unveil the first comprehensive coaches' curriculum on LGBTQ respect and inclusion. This resource, called Champions of Inclusion, will make LGBTQ education accessible for every coach at every level of sport. Moreover, Athlete Ally seeks to educate athletes on the power of their platform. A diverse coalition of athletes passionate about social justice now includes more than 200 Olympic, Paralympic and Professional ambassadors and 19 active Athlete Ally chapters at universities across the country.
"I started Athlete Ally because I believe sport should be a place where everyone has equal access, opportunity and experience," Taylor says. "This is unfortunately not the case for many LGBTQ athletes, coaches and fans, but we have the power to change that."
---
This article originally appeared in the November | December 2018 issue of Athletic Business with the title "AB salutes industry difference-makers." Athletic Business is a free magazine for professionals in the athletic, fitness and recreation industry. Click here to subscribe.