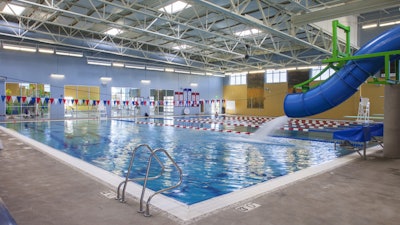 Gain free access to the slides and recording of this Athletic Business webinar, hosted in conjunction with Pentair and Ken Sherbenou, the Executive Director of the Montrose (Colo.) Recreation District.
>>Click here to download slides or watch the webinar recording<<
Learn how the leaders at the Montrose Community Recreation Center created a thriving aquatics center that has become a hub of community activity and a positive economic driver for the region.
Among Montrose's programming options are a partnership with a local hospital, high school and club swim meets, plus stand-up paddleboard classes and other fun activities. The new facility boasts membership of ore than 8,200 in a town of about 20,000 residents, far exceeding initial expectations.
This Webinar Will Teach You About:
Programming solutions for your facility's pool
Creating community buy-in to get your project approved
Drawing patrons to your pool year-round
How to keep your pool running smoothly and reliably
>>Click here to download slides or watch the webinar recording<<