According to PTO Today, in the United States alone, there are more than 30,000 high school athletic booster clubs that are responsible for approximately $4 billion in spending each year. This number is compounded when you add other booster clubs for band, chorus and other non-athletic programs. These organizations, run by parent volunteers, are responsible for raising funds for their respective programs. As an example, in Fairfax County, Va., the athletic boosters are not only responsible for uniforms and equipment, but for turf field maintenance which alone could cost $15,000 per year.
As the world grapples with the far-reaching implications of the COVID-19 pandemic, booster clubs will certainly fall below their fundraising goals with the suspension/cancelation of the spring athletic programs. Typically there are around 12 sports that are active during the spring season and they include: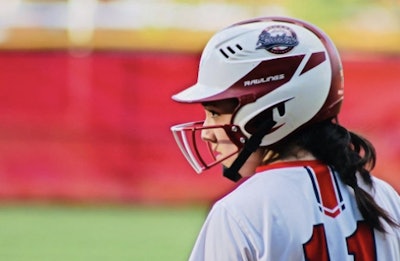 Outdoor Track Girls

Outdoor Track Boys

Baseball

Softball

Tennis Girls

Tennis Boys

Soccer Girls

Soccer Boys

Lacrosse Girls

Lacrosse Boys

Crew Girls

Crew Boys
Removing crew as a non-concession sport, this puts the number at 10 spring sports. On average, each team will host 5 home games/matches at their respective schools and this does not include any district or regional tournaments that they may host, which are the more lucrative events for concessions. Typically, each event will bring in around $150 (excluding expenses) in revenue for the booster club. In total this would be worth $9000-$11,000 in concession sales revenue and does not include ticket sales directly benefiting school athletic programs. According to Brian Garvey, the Activities Director at Justice High School, the loss of ticket sales will add approximately $10,000 in additional lost revenue.
While fall sports programs generate the majority of booster club concession sales due in part to the football season, the loss of revenue from all spring sports will not be trivial.

What can be done to help? Unfortunately, not much can be done to offset these losses until the start of the next school year, but there are still steps booster clubs can take. Demographics have a big part in this. Some school booster clubs will be able to absorb the financial impact while others will struggle. It will certainly require an "it takes a village" approach to see that sports programs do not suffer.
Here are some viable options:
For the 2020-2021 school year pick a concession item that a surcharge can be tacked onto, such as low-cost items like hot dogs, a staple concession item and let people know why there is a price increase.

Donation tables at all events. Instead of forcing donations via a price increase, give spectators the option to make donations.

Local business sponsors. While most booster clubs already do this, the idea is to find a larger business based in the community and promote them as a "Premier" sponsor of all the sports programs for the year.

Provide as many mechanisms as possible for people to donate, especially online contributions.
As we all come to grips with the new normal due to COVID-19, we must remember our student-athletes, some of whom have lost their senior seasons. We as parents, family members and alumni, need to step up and ensure that these kids do not suffer the consequences going into the next school year. A little bit will go a long way.
---
David Waldack is currently the Treasurer of the Justice High School Athletic Booster Club in Fairfax County Virginia and CEO of NUI Media.